Keysight 4338B Milliohm Meter
Keysight 4338B Milliohm Meter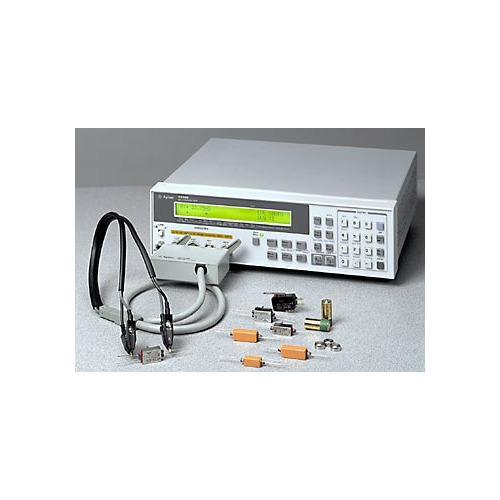 Manufacturer:

Keysight

Condition:

Used

Manufacturer Part #:

4338B

Meta Description:

Keysight 4338B. Fast delivery, sale, rent or lease, authorized distributor.

Quote Required:

Yes

TestEquity Part #:

12938.1
Product Features
Low and selectable test signal current: 1 µA to 10 mA Wide measurement range: 10 µohm to 100 kohm 10 µohm resolution Contact check function 1 kHz ac measurement High-speed measurement: 34 ms Built-in comparator Auto-measurement mode
Discontinued
Ideal for precise measurements of extremely low resistances using an ac test signal, the Keysight 4338B suits bench-top applications that require flexible testing and reliable results. The milliohm meter satisfies system throughput demands for fast, high-quality measurements.
Manufacturer
Model
Description
Keysight
16338A
Test Lead Set

Discontinued.

Keysight
1CM019A
Rackmount Flange Kit (5063-9241) 88.1mm H (2U) - one bracket, one quarter-module bracket. Direct replacement for 5063-9241. Includes 1 rack flange a one quarter-module width extension adapter flange and screws.
Keysight
1CN006A
Handle Kit (5063-9226) 88.1mm H (2U) - two front handles. Direct replacement for 5063-9226. Includes 2 handles, 2 trim strips, metric fasteners.