Vitrek HC-7 Hard Carrying Shipping Case, Internal Die Cut Foam Inserts, 20 x 17 x 9 in, PA900 Series
Vitrek HC-7 Hard Carrying Shipping Case, Internal Die Cut Foam Inserts, 20 x 17 x 9 in, PA900 Series
0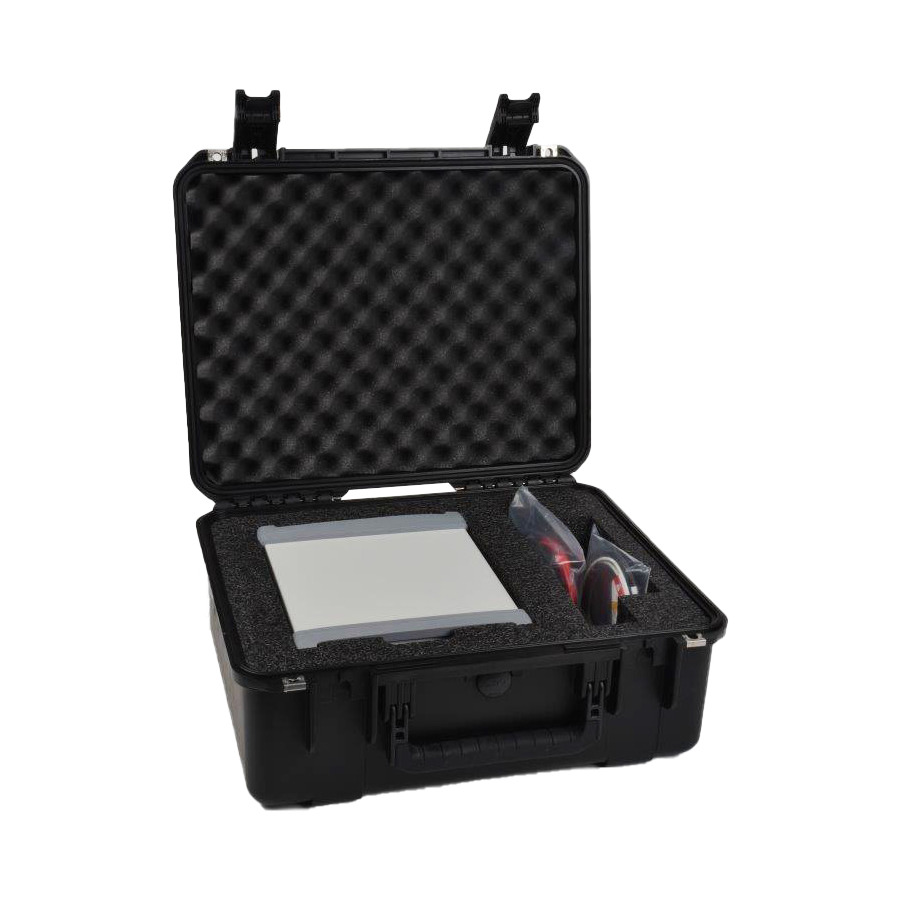 Drill Down Description:

Hard Carrying Shipping Case, Internal Die Cut Foam Inserts, 20 x 17 x 9 in, PA900 Series

Model:

HC-7

Web Meta Description:

Buy Vitrek PA900 Series Hard Carrying Shipping Case and Accessories from TestEquity

Quote Required:

No

Condition:

New

Series:

PA900 Series
Vitrek PA900 Harmonic Power Analyzer Hard Carrying Shipping Case

Precision + Ease of Use = Affordability The HC-7X is a tough, durable hard shipping/carrying case with internal die cut foam inserts with room for the instrument and accessories. External dimensions are 20" W x 17" D x 9" H.
Modular Design means Flexibility


The PA900 uses a modular design approach to provide the performance you need at a price that meets your budget. A single PA900 mainframe holds up to 4 Channels of power measurement in any combination of three different Channel types.
The S type Channel card provides economical, high performance power measurement with a basic 0.1% accuracy and enough bandwidth to handle waveforms up to 1 MHz.
The A type ultra-precision Channel card offers a two year accuracy rating of 0.03% of reading and bandwidth up to 1 MHz.
The W type Wideband Channel card performs precision power measurements on the toughest real world waveforms, with sampling speed fast enough to tame waveforms up to 5Mhz.
And speaking of flexibility, each of the above Channel cards is available with your choice of three different current input options. The D current input option uses an auto-ranging Dual Shunt system to deliver precision current measurement from as low as 0.1micro-amp resolution on the 1 amp range up to 20 amps rms on the high range.

For higher current measurements, the H current input option operates from 10 micro-amp resolution up to 30 amps rms. The X input current option is designed to provide optimum compatibility with a wide range of external shunts and current transducers. Vitrek makes it easy for you to configure a harmonic power analyzer that is perfect for your application.
PA900 Channel Cards, Upgrades, and Accessories:
| | |
| --- | --- |
| Item | Description |
| SD | Standard Dual Current Channel Card |
| SH | Standard High Current Channel Card |
| SX | Standard External Current Channel Card |
| AD | Hi Accuracy Dual Shunt Channel Card |
| AH | Hi Accuracy High Current Channel Card |
| AX | Hi Accuracy External Current Channel Card |
| WD | Wideband Dual Current Channel Card |
| WH | Wideband High Current Channel Card |
| WX | Wideband External Current Channel Card |
| MT | Motor Transducer Channel Card |
| H500 | Increases Capability up to 500 Harmonics |
| EN | Adds Built-in EN61000 Compliance Computations |
| LPA-1 | Universal Load Power Adaptor |
| HC-7 | Hard Carrying/Shipping Case with Die Cut Foam |
| RM-7 | 4U (7"H) 19" W Rack Mount Kit |
| ISO-CALN-C1 | Channel Card ISO 17025 Cal with Data (with purchase) |