Transforming Technologies DC1185.IDP ESD Safe Sheet Protectors 8-1/2inch x 11inch 50/Pkg

Transforming Technologies DC1185.IDP ESD Safe Sheet Protectors 8-1/2inch x 11inch 50/Pkg
802-982
MFG #: DC1185.IDP
30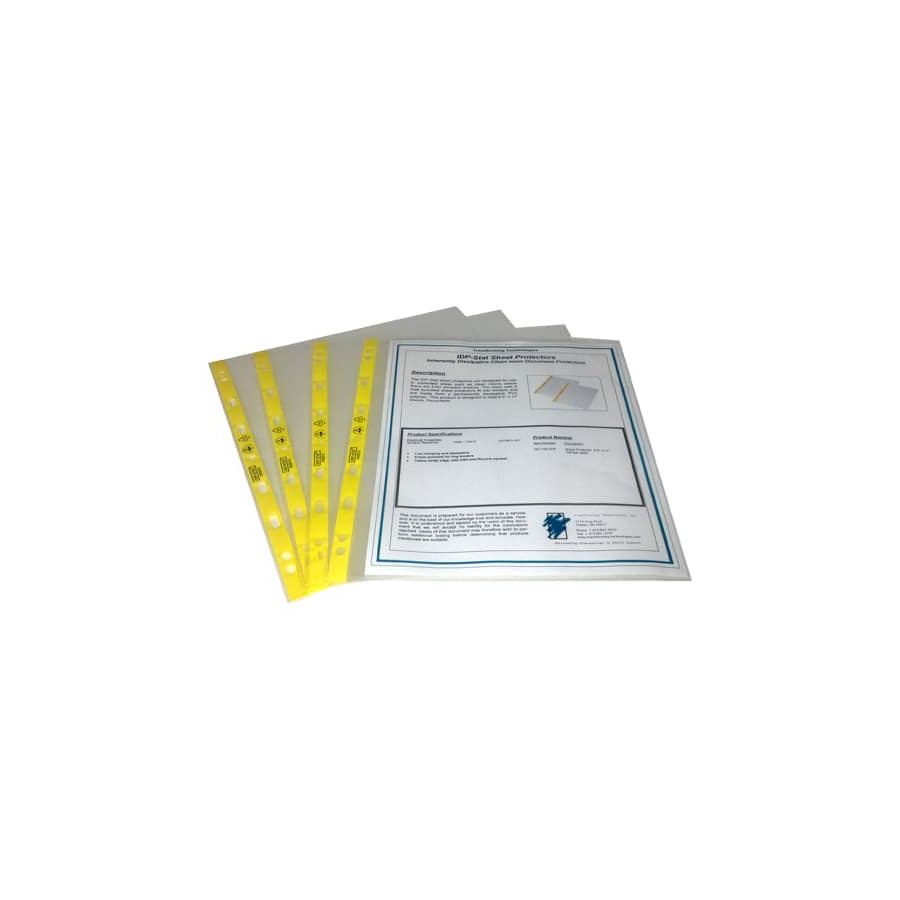 Thickness:

3 mil

Sheet Size:

8-1/2inch x 11inch

Drill Down Description:

ESD Safe Sheet Protectors, 8-1/2inch x 11inch, 50/Pkg

Model:

DC1185.IDP

Package Quantity:

50

Package Quantity UOM:

Per Pkg.
9 hole punched sheet protectors
Construction stable, amine-free polypropylene
Surface Resistivity 10⁹ - 10¹⁰
Yellow stripe edge
Recycle symbol
Protect your ESD workstation from harm-ful static discharges from paperwork such as work instructions and signs. Excellent for use in ESD binders or as shop travelers. Designed for use in controlled areas such as clean rooms where there are ESD sensitive devices. The static safe 9 hole punched sheet protectors fit into binders and are made from a permanently dissipative PVC polymer.