TestEquity 101H-F Temperature/Humidity Chamber with Caster Base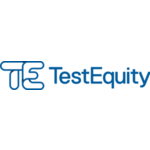 TestEquity 101H-F Temperature/Humidity Chamber with Caster Base
0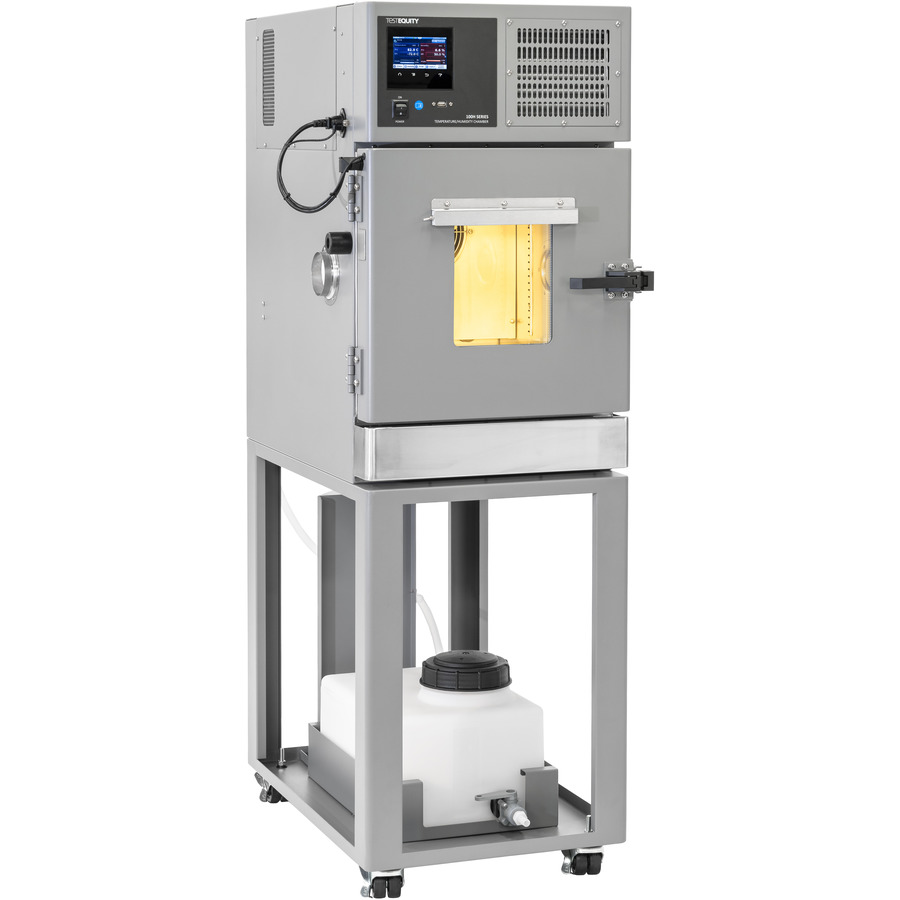 Drill Down Description:

Temperature/Humidity Chamber with Caster Base

Model:

101H-F

Input Voltage:

120V, 60Hz, 1 PH

Web Meta Description:

TestEquity Model 101H is your best choice when you need a small humidity chamber. The benchtop version fits easily on your test bench while the floor-standing version requires minimal floor space.

Product Code:

chamber

Quote Required:

No

Condition:

New

Interior Volume:

1 Cu Ft

LN2 Boost Cooling:

No

Temperature, Highest:

+130C

Temperature, Lowest:

-30C

Accessories Sort Priority:

0

Multiple Sale Qty:

1

UNSPSC:

4111000000
101H / Note: Cart is sold separately
Description
Technical Manuals
101H-F Floor Standing Version
1.1 Cu Ft Workspace (13.8" W x 11.8" H x 11.8" D)
Temperature -30°C to +130°C
Humidity 10% to 95% RH. See specifications page for limitations.
Water Recirculation System Included - nothing extra to buy, no plumbing needed
F4T Touch Screen Controller
Viewing Window & LED Lighting
3" Access Ports on Left & Right Side
Single-Stage Refrigeration
120V Input - Plugs Into Any 15 Amp Outlet
3 Year Parts, 1 Year Labor Warranty
Made by TestEquity in Moorpark, California

TestEquity Model 101H-F is your best choice when you need a small humidity chamber. This floor-standing version requires minimal floor space.
Mass-Transfer Vapor Generator - TestEquity Exclusive!
Better humidity stability throughout the entire operating range compared to steam generators. Accomplished without an exposed water bath.
Water Recirculation System Included
The included water recirculation system provides a reliable source of demineralized water for the humidity system, using ordinary tap water. Condensate from the chamber is returned back to the water tank. Perfect for installations where a water line and drain are not available.
Accurate Humidity Measurement
A fast responding Vaisala capacitive-type sensor eliminates the need for unreliable wet-wicks.
Platinum RTD Temperature Sensor
For increased temperature accuracy compared to thermocouples.
Low-Noise Operation
The chamber's refrigeration system generates a low level of audible noise and vibration. You'll be able to work close to the chamber with minimum discomfort and distraction.
120 Volt Input
The Model 101H draws only 10 Amps maximum at 120 Volts. You can plug it into any standard wall receptacle, with plenty of power to spare for other equipment.
Heated Viewing Widow
Eliminates fog and condensation under high humidity conditions without a manual wiper.
LED Lighting
Mounted on outside of door facing into the window. Long lasting, not exposed to temperature extremes.
Two 3" Access Ports
Two 3" (2.83" inside diameter) access ports are included. Lets you attach wires and sensors to your test sample through both the left and right side of the chamber.
Adjustable Shelf
A heavy-duty stainless steel wire shelf ensures proper airflow around your test sample for uniform temperature distribution.
F4T Touch Screen Temperature/Humidity Controller
The F4T is our next-generation controller. Featuring a touch-screen interface, it's exceptionally easy and intuitive to use. Includes RS-232 and Ethernet interfaces. GPIB is available as an option.
More about the F4T Touch Screen Controller >>
World's Best Environmental Chamber Warranty
Only TestEquity offers a 3-year warranty on parts and 1-year warranty on labor. Our nationwide service network is qualified to do the job right. And we always have replacement parts in stock for immediate shipment. Labor warranty applies to the United States and Canada only. See the complete warranty statement here.