Keysight N9000B/507 CXA Signal Analyzer 7.5 GHz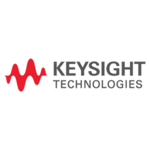 Keysight N9000B/507 CXA Signal Analyzer 7.5 GHz
24983.2
MFG #: N9000B/507
4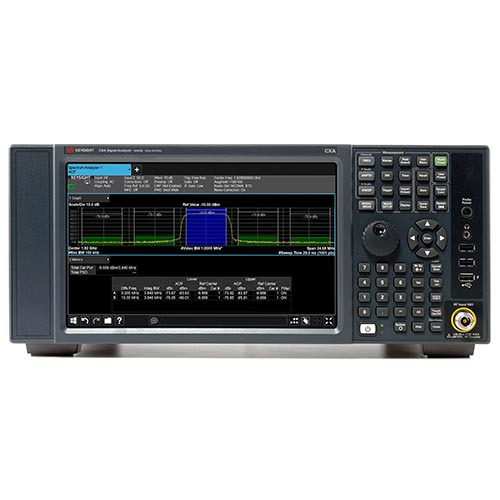 Drill Down Description:

CXA Signal Analyzer, 7.5 GHz

Model:

N9000B/507

Frequency:

7.5 GHz

Keywords:

N9000B, N9000A, CXA, Signal, spectrum, analyzer

Web Meta Description:

Keysight's N9000B CXA Signal Analyzer provides cost-effective testing in general-purpose and educational applications.

Quote Required:

No

Condition:

New

Accessories Sort Priority:

0

Multiple Sale Qty:

1

UNSPSC:

4111000000
9 kHz to 7.5 GHz
10 MHz analysis bandwidth
Dual core 64-bit performance processor, 8 GB RAM with removable SD card
±0.5 dB absolute amplitude accuracy
Enhanced phase noise
Up to +17 dBm third order intercept (TOI)
DANL @2 GHz, No Preamplifier -147 dBc/Hz
-163 dBm at 1 GHz, -147 dBm at 26.5 GHz displayed average noise level (DANL) with preamplifier
Wideband IF output, USB 3.0, 100Base-T LAN, GPIB
Programming language compatibility with ESA and other X-Series
Basic EMI precompliance measurement capability available
Standards-based PowerSuite: channel power, OBW, ACP, CCDF, SEM
Three-year warranty
Today's leading low-cost tool for essential signal characterization
The CXA is Keysight's leading low-cost tool for essential signal characterization. Its capabilities provide a solid foundation for cost effective testing in general-purpose and educational applications.
As with all X-Series signal analyzers, PowerSuite provides one-button measurements of channel power, adjacent channel power (ACP), occupied bandwidth (OBW), and more. The built-in tracking generator enables cost-effective stimulus/response measurements using a single instrument. For added flexibility, you can quickly and easily reconfigure the N9000B with measurement applications that fit changing testing requirements through license-key upgrades.
Deliver better results with a common multi-touch interface
With the N9000B CXA you can perform most operations in two steps or less using the streamlined, multi-touch user interface. To ensure measurement integrity and repeatable results, the same proven algorithms are used in every X-Series signal analyzer.
See and understand more with applications
The X-Series applications are proven, ready-to-use measurements for signal analysis. Capturing measurement expertise and delivering repeatable results, the applications let you see and understand the performance of your devices and designs:
Utilize applications that range from parametric to standards-compliant wireless measurements
Phase noise, noise figure, pulse analysis, analog demodulation
LTE/LTE-Advanced, W-CDMA, and more
Get essential measurements and troubleshooting views that simplify complex operations
Believe cross-platform results from applications that use the same algorithms in every X-Series model
Share your library of applications across several N9000B CXA analyzers with transportable licenses