RIGOL DSA832E RF Spectrum Analyzer Benchtop 9 kHz to 3.2 GHz 1 ppm DSA800 Series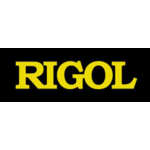 RIGOL DSA832E RF Spectrum Analyzer Benchtop 9 kHz to 3.2 GHz 1 ppm DSA800 Series
1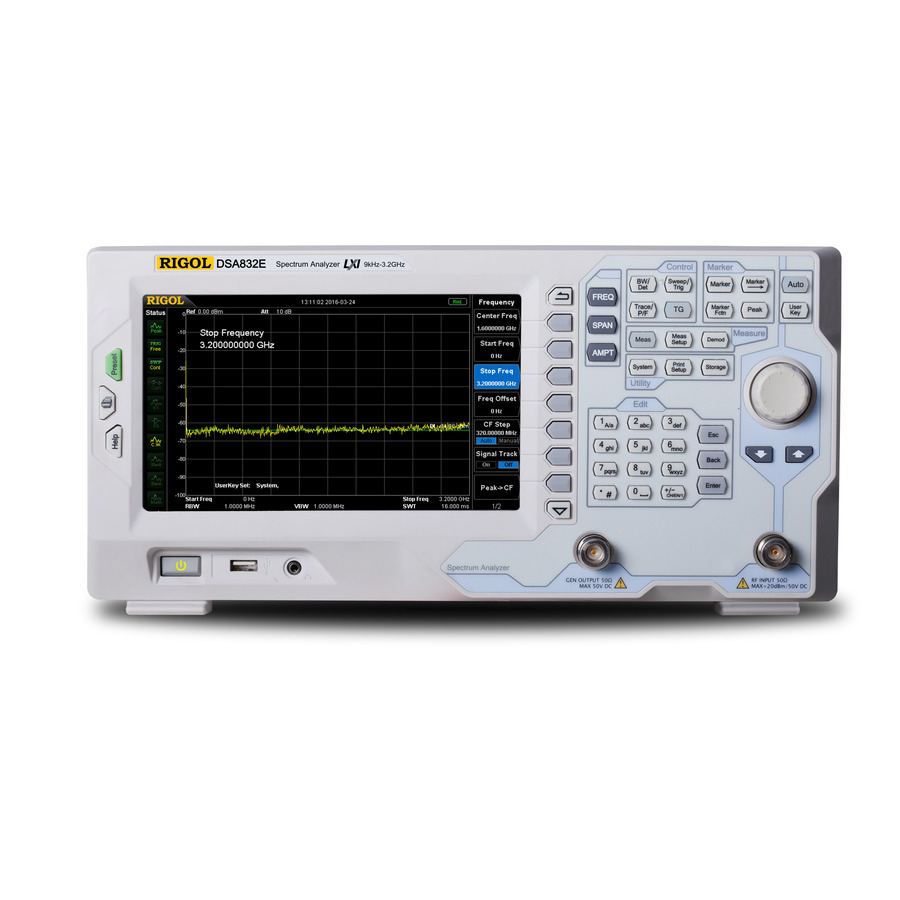 Drill Down Description:

RF Spectrum Analyzer, Benchtop, 9 kHz to 3.2 GHz, 1 ppm, DSA800 Series

Model:

DSA832E

Series:

DSA800 Series

Web Meta Description:

Facilitate a resolution bandwidth as low as 10MHz with the Rigol DSA832E Spectrum Analyzer, buy now.

Quote Required:

No

Condition:

New
DSA800 Series Spectrum Analyzers

Product Features:
All-Digital IF Technology
Frequency Range from 9 kHz up to 7.5 GHz
Min. -161 dBm Displayed Average Noise Level (Typ.)
Min. < -98 dBc/Hz at 10 kHz Offset Phase Noise
Level Measurement Uncertainty < 0.8 dB
10 Hz Minimum Resolution Bandwidth
Up to 7.5 GHz Tracking Generator (DSA8XX/E-TG)
Advanced Measurement Functions (Opt.)
EMI Filter & Quasi-Peak Detector Kit (Opt.)
VSWR Measurement Kit (Opt.)
PC Software (Opt.)
Optional RF TX/RX Training Kit
Optional RF Accessories (Cable, Adaptor, Attenuator, Bridge ...)
Complete Connectivity: LAN (LXI), USB Host & Device, GPIB (Opt.)
8 Inch WVGA (800x480) Display
Compact Size, Light Weight Design
Performance Spectrum Analyzers with exceptional capabilities and an affordable price 1.5 GHz to 7.5 GHz models with tracking generators, Preamps, EMI, VSWR, and more options.
Rigol DSA800 Series Datasheet
Rigol DSA800 Series Manual
Rigol DSA800 Series Quick Guide
Rigol DSA800 Series Specification