Keysight 10074D Passive Probe, 1:1, 20 MHz, 1.5 m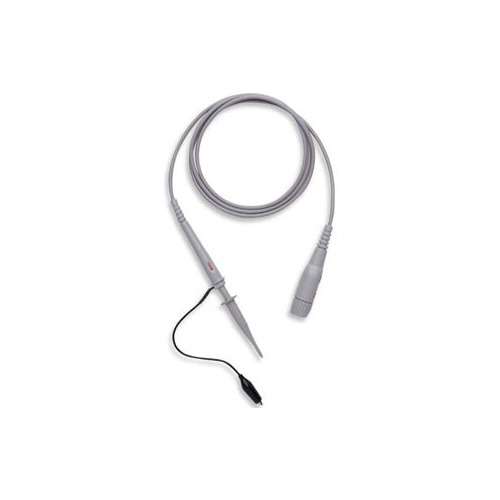 Brand:

Keysight

Condition:

New
General purpose retractable hook tip - hooks onto wires and test points for hands-free probing
Ground bayonet - provides short, flexible ground lead for high-frequency measurements
General purpose alligator clip ground lead - allows for versatile grounding
Color tags (2 tags in each color: orange, white, blue and green) - by placing tags at both ends of the probe cable, you can quickly identify your probes
Risetime (calculated): <2.33 ns
Input resistance: 10 Megohm (when terminated into 1 Megohm scope input)
Input capacitance: 15 pF (approximate)
Mains isolated: 500 V CAT I
Post receptacle mains: 400 V CAT II
Compensation range: 9 to 17 pF
Keysight 10074D 150 MHz Passive Probe is a great choice if you are looking for high quality at a very reasonable price. This general purpose probe is designed specifically to give you optimal performance with your Keysight 54620 Series oscilloscopes.
Ruggedized for general purpose measurements, the 10074D features a durable cable and a solid stainless steel probe body encased with a hard, fracture-resistant plastic.
The 10074C has been replaced by the 10074D. The published specifications and features of the two products are identical.