Fluke 424D Laser Distance Meter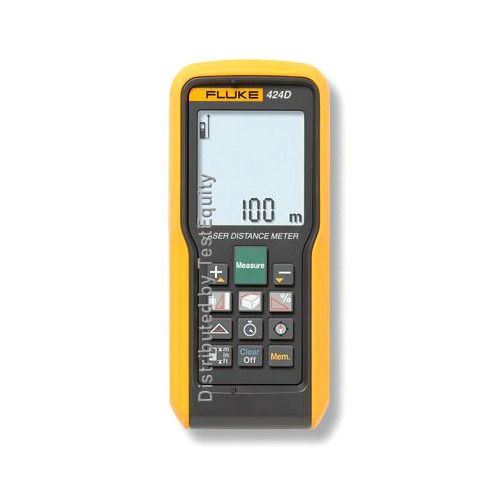 Brand:

Fluke

Condition:

New

Family Models:

FLUKE 424D
The ultimate Fluke laser distance meter
Measures up to 100 m (330 feet)
Feature-rich meter includes tilt sensor for hard-to-reach measurements, corner angle feature and compass
Tripod mountable
Improved visibility with backlit screen
Audible keypad feedback
Three-year warranty
The Ultimate Fluke Laser Distance Meter.
The 424D is Fluke's most sophisticated laser distance meter packed with versatile features to save you more time in more situations. It extends your measurement reach to 100 meters (330 feet). It offers a bigger, 4-line display, a built-in compass, and a 180° inclination sensor for leveling and height tracking.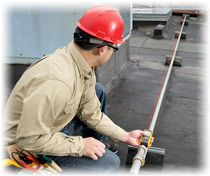 Additional Features and Benefits
Reduction of estimation errors, saving both time and money
The most advanced laser technology for distance measurement
Instant measurement with one-button operation
Easy targeting with bright laser
Quick calculation of area (square footage) and volume
Easy addition and subtraction of measurements
Minimum/maximum function
Improved battery life from automatic shut-off feature
Enhanced Pythagoras calculation for determining distance indirectly from two other measurements
Stake out function
Storage of the last twenty measurements for quick recall of distance
Strong environmental protection with IP54 (water spray and dust proof) sealing
Inclination sensor for taking measurements in hard to reach areas
Compass provides a "heading" for distance measurement
Automated endpiece correction: when measuring from an edge or corner, a built-in sensor detects the position of this bracket and automatically changes the reference point
Includes: two AAA batteries, user's manual on CD, quick reference guide, and vinyl carrying pouch.
Replaces Fluke 421D.