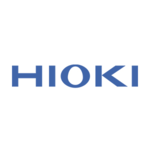 Hioki FT3406 Tachometer
2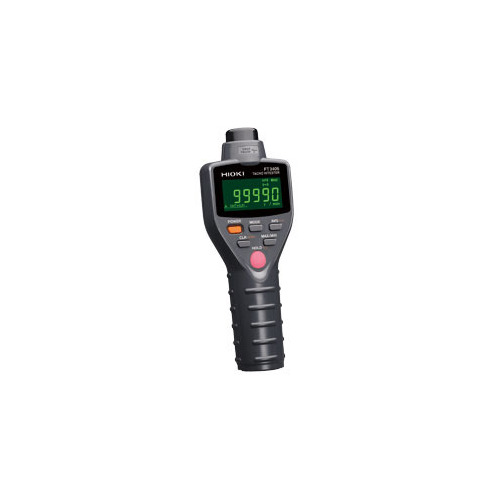 Drill Down Description:

Tachometer

Model:

FT3406

Web Meta Description:

If you are searching for a Hioki FT3406 Tachometer, TestEquity can provide the solution you need. We carry the best electronic test & measurement solutions from top manufacturers.

Quote Required:

No

Condition:

New

Accessories Sort Priority:

0

Multiple Sale Qty:

1

UNSPSC:

4111000000
Digital Tachometer
Convenient analog and pulse output functions
Optional AC Adapter power supply
Non-contact detection distance of 500mm ensures safety for the user
Dustproof construction and drop-proof to 1 meter
Wide measurement range of 0.5000 r/s (30.00 r/min) to 99990 r/min
Contact style testing available with optional contact adapter
Ships with: LR6 alkaline batteries (2), Carrying case, 1 Sheet of Reflective tape 9211 (30pieces/12mm (0.47in) × 12mm (0.47in) per piece), Output cord 9094
3-Year Warranty
Ease of use in the field
The FT3406 has been designed for exceptional ease of use in the field. Features include a large, backlit screen that is easily visible in dark work environments; a lighted HOLD key and buzzer to indicate that the instrument has taken an accurate reading; and a robust grip that allows the instrument to be held securely with just one hand.
Extensive measurement capabilities
In addition to contactless measurement, optional contact adapters with different tip profiles are available, allowing the FT3406 to be used in a broad range of applications. Additionally, the FT3406 offers an analog output function, allowing it to measure changes in rotation when used with a HIOKI data recorder.
Basic specifications: (Accuracy guaranteed for 1 year)
Measurement methood
Non-contact: Using red visible-spectrum light and reflective tape
Contact: Using optional Contact Adapter
Measurement ranges
Non-contact, AVG=ON
[r/min] (30.00 to 199.99) to (20000 to 99990)
[r/s] (0.5000 to 1.9999) to (200.0 to 1600.0)
[cycle (ms)] (0.6000 to 1.9999) to (200.0 to 1999.9)
[count] 0 to 999999
Measurement ranges
Contact, AVG=ON
[r/min] (15.00 to 199.99) to (2000 to 19999)
[r/s] (0.2500 to 1.9999) to (200.0 to 333.00)
[cycle (ms)] (3.000 to 19.999) to (200.0 to 3999.9)
[count] 0 to 999999
Measurement ranges
Contact, AVG=ON
[cycle (m/min)] (1.500 to 19.999) to (200.0 to 1999.9)
[cycle (ms)] (0.0250 to 1.9999) to (20.00 to 33.30)
Accuracy
Up to 9999 counts: ±1 dgt. (AVG=ON), ±10 dgt. (AVG=OFF)
10000 counts or more: ±2 dgt. (AVG=ON), ±20 dgt. (AVG=OFF)
20000 counts or more(r/min mode only) : ±20 dgt. (AVG=ON), ±100 dgt. (AVG=OFF)
Period measurement only: ±0.5 % rdg. is added to above-mentioned accuracy
Detection range
50 mm to 500 mm (1.97" to 19.7")
Display refresh rate
Approx. 0.5 to 10 times/sec
Dustproof and waterproof
IP50 (EN60529)
Functions
[Analog output] 0 - 1 V f.s., Accuracy: ±2 % f.s., Output resistance: 1 kΩ
[Pulse output] 0 - 3.3 V, Output resistance: 1 kΩ
Use with the AC adapter possible
Functions
MAX/MIN display, Display hold, Average, Auto power save, Buzzer, Drop proof (1m onto concrete surface)
Power supply
LR6 alkaline battery ×2 (continuous use of 25 hours) or AC ADAPTER Z1004
Dimensions, mass
71 mm(2.80 in)W × 186 mm(7.32 in)H × 38 mm(1.5 in)D , 230 g (8.1 oz.)