Keysight 11742A Blocking Capacitor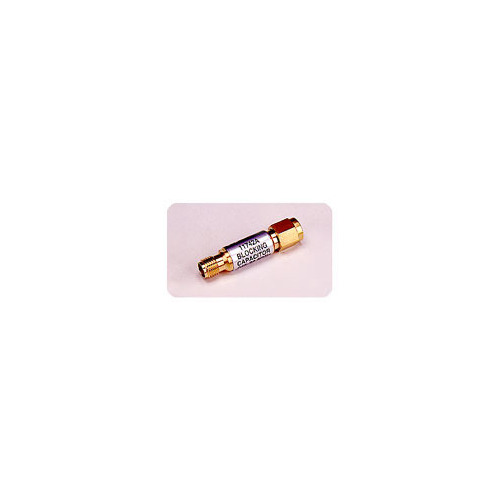 Brand:

Keysight

Condition:

New

Meta Keywords:

Blocking Capacitor
The Keysight Technologies 11742A offers a new level of performance in coaxial blocking capacitors. Featuring a frequency range of 0.045 to 26.5 GHz with low SWR (< 1.11 to 12.4 GHz and <1.23 to 26.5 GHz) and low insertion loss, the 11742A is ideal for use with high frequency oscilloscopes.
The 11742A is also ideal for use in biased microwave circuits such as a DC block, suppressing low frequency signals which may affect the accuracy of your microwave and RF measurements.
The 11742A is an INSIDE block which places the capacitance in series with the center conductor, preventing low frequency signals from flowing along the center conductor. The male and female APC-3.5 mm connectors allow for excellent operation between 0.045 GHz and 26.5 GHz.