Fluke 8845A Precision Multimeter 6.5 Digit 120V 35 ppm Dual Graphical Display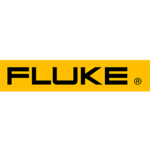 Fluke 8845A Precision Multimeter 6.5 Digit 120V 35 ppm Dual Graphical Display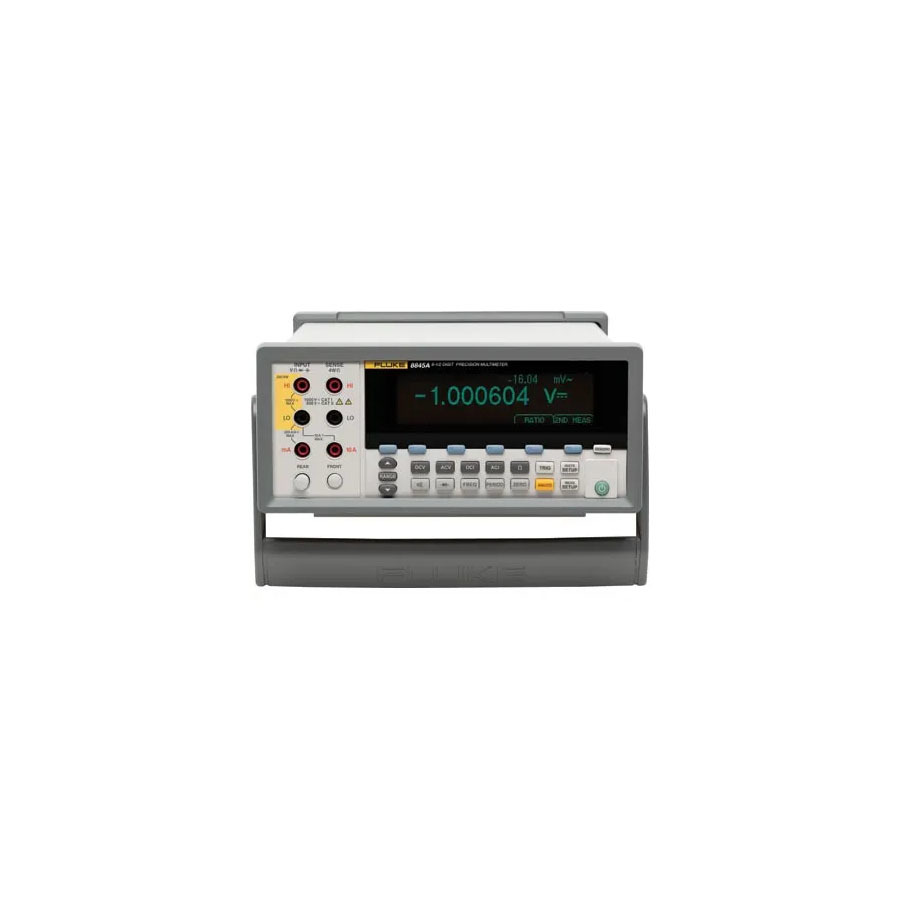 Condition:

New

Display Digits:

6.5

Drill Down Description:

Precision Multimeter, 6.5 Digit, 120V, 35 ppm, Dual Graphical Display

Model:

8845A

Quote Required:

No

Web Meta Description:

Handle your most demanding measurements with the Fluke 8845A 6.5 Digit Precision Multimeter, available and on hand now.

Display Type:

Graphical

Warranty:

3 Years
Fluke 8845A 6.5 Digit Precision Multimeter Key Features
Dual display
6.5 digit resolution
Basic V DC accuracy of up to 0.0035%
100 ?A to 10 A current range, with up to 100 pA resolution
Wide ohms range from 100 Ω to 100 MΩ with up to 100 ?Ω resolution
2 x 4 ohms 4-wire measurement technique
Measure frequency and period
Fluke 45 and Agilent 34401A emulation
Graphical display
Trendplot™ paperless recorder mode, statistics, histogram
CAT I 1000 V, CAT II 600 V
The Fluke 8845A 6.5 digit precision CAT II 600 V multimeter has the precision and versatility to handle your most demanding measurements, on the bench or in a system. The 8845A meter is both high performance and feature rich, yet also remarkably easy to use.
The 8845A digital multimeter performs the functions you would expect to see in a multifunction DMM, including measuring volts, ohms, and amps. Basic V dc accuracy of up to 0.0024 %, 10 A current range, and a wide ohms range give you an unbeatable combination of measurement capability. You can also use the 8845A to measure temperature, capacitance, period, and frequency—the functions of a counter, capacitance meter, and thermometer are built in for unparalleled versatility. Extend the meters' utility even more with the graphical display mode, including TrendplotTM paperless recorder mode, statistics and histograms—features you won't find on other multimeters.
Dual display and graphical capabilities
A dual display lets you measure two parameters of the same signal from one test connection. Use the unique analyze mode to view data as a real time trend plot or histogram.
Perform 4-wire measurement with only two leads
Patented split terminal jacks for the 2 x 4 ohms function let you perform 4-wire measurements using only two leads instead of four.
Fluke 45 and Agilent 34401A emulation
The 8845A emulates operation and programming commands of the Fluke 45 and Agilent 34401.
Safety
Designed to comply with IEC 61010-1:2000-1, UL 61010-1A1, CAN/CSA-C22.2 No. 61010.1, CAT I 1000V/CAT II 600V
Includes
TL71 Test Lead Set, Premium DMM
LCI Line Cord
USB to RS232 Cable Adapter
Statement of Calibration Practices
WEEE Information Sheet
Warranty Information
FlukeView Forms – Basic for 8845
Fluke 8845a Digital Multimeter Datasheet