Fluke 8846A Digital Precision Multimeter 6.5 Digit 120V 24ppm USB Memory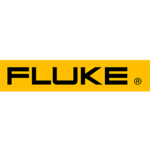 Fluke 8846A Digital Precision Multimeter 6.5 Digit 120V 24ppm USB Memory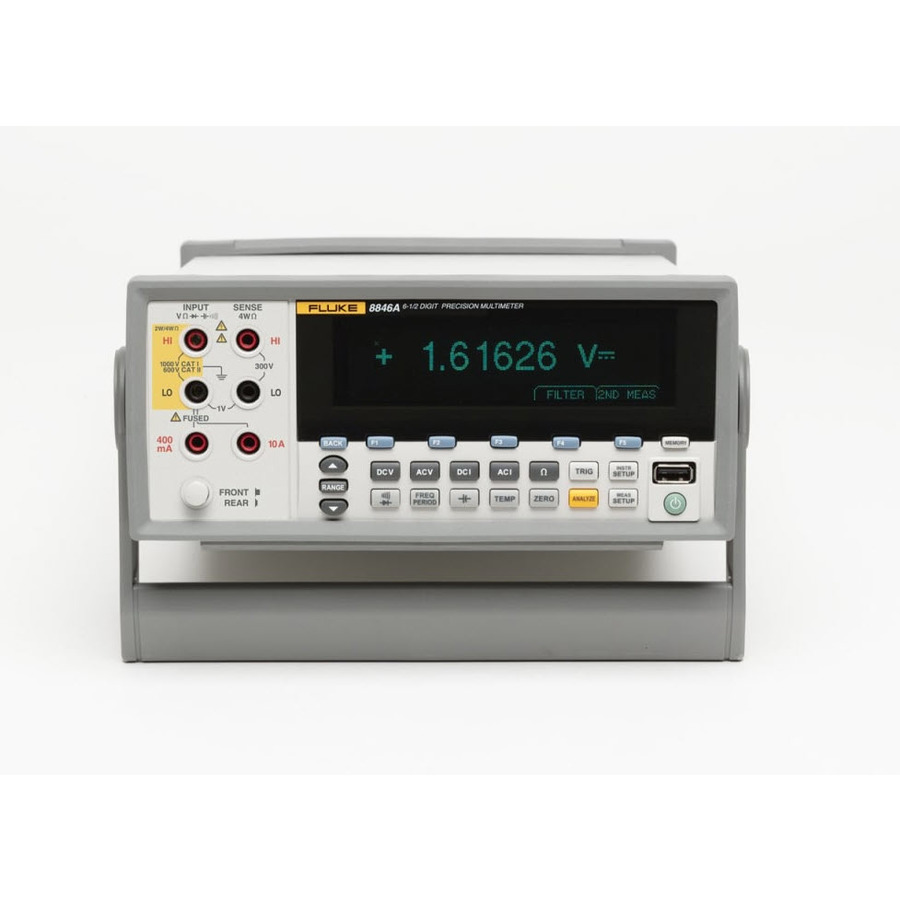 Condition:

New

Drill Down Description:

Digital Precision Multimeter, 6.5 Digit, 120V, 24ppm, USB Memory

Model:

8846A

Quote Required:

No

True RMS:

Yes

Web Meta Description:

Available now, the most precise multimeter available from Fluke, the 8846A. It has 6.5 digits and a dual digital display.

Digit Count:

6.5

Display:

Graphical

Warranty:

3 Years
Fluke 8846A 6.5 Digit Precision Multimeter Key Features
6.5 Digit Resolution
Graphical Vacuum Fluorescent Display
Basic V dc accuracy of up to 0.0024%
100 µA to 10 A Current
10 Ohm to 1 GOhm Resistance
2x4 Wire Ohms measurement technique
Analytical Modes: TrendPlot™, Histogram and Statistics
USB Device Port, for memory storage devices
RS-232, GPIB and LAN Interfaces
Popular DMM emulation modes
Frequency, Period, Capacitance & RTD Temperature measurements
Now includes USB to RS-232 Cable Adapter
Fluke 45 and Keysight 34401A emulation modes
Three-year warranty
Exceed Your Expectations for Performance and Value!
The Fluke 8846A 6.5 digit precision CAT II 600 V multimeter has the precision and versatility to handle your most demanding measurements, on the bench or in a system.
Graphical Display Modes: including Trendplot™ paperless recorder mode, statistics and histograms—features you won't find on other multimeters.
Wide Measurement Ranges: Resistance or current has been extended to cover the widest range possible. The 8846A resistance measurements range is extended from 10 ohm up to 1 GigOhm with a resolution of up to 10 µOhms. For DC current measurements, the 8846A ranges from 100 µAmp to 10 Amp with a maximum resolution of 100 pico Amps.
Perform 4-wire measurements easily with two leads: Patented split terminal jacks for 2x4 Ohms function allow you to perform precise 4-wire measurements with only two leads instead of four. Optional Kelvin leads accessories are available to enable you to establish a 4-wire connection even in tight spaces.
Fluke extended performance and capabilities: The 8846A increases basic V dc accuracy to 0.0025% plus adds measurements like capacitance, RTD temperature and dBm. The 8846A also includes a USB device port to connect a standard USB memory storage devices. USB memory is a convenient way to store or transfer critical data to your PC.
Systems Capabilities: RS-232, GPIB and Ethernet interface are included. The Fluke 8846A emulates operation and programming commands of the Fluke 45 and Keysight 34401A. Emulation shortens the learning curve and makes it easy to fit the 8846A into existing test systems.
FlukeView® Forms Basic: The Fluke 8846A ships with a free copy of FlukeView Basic. Transfer data points from your meter to your PC and use the two standard, non-customizable forms to display your readings in table or graphical form. For a larger array of forms or to use FlukeView® Forms Designer to customize your forms, upgrade to FlukeView® Forms version 3.0 with FVF-UG.
Includes
TL71 Test Lead Set, Premium DMM
LCI Line Cord
USB to RS232 Cable Adapter
Statement of Calibration Practices
WEEE Information Sheet
Warranty Information
FlukeView Forms – Basic for 8845
Fluke 8846a Digital Multimeter Datasheet