TestEquity 107 Benchtop Temperature Chamber (Environmental Chamber)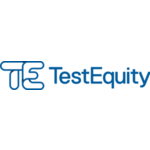 TestEquity 107 Benchtop Temperature Chamber (Environmental Chamber)
0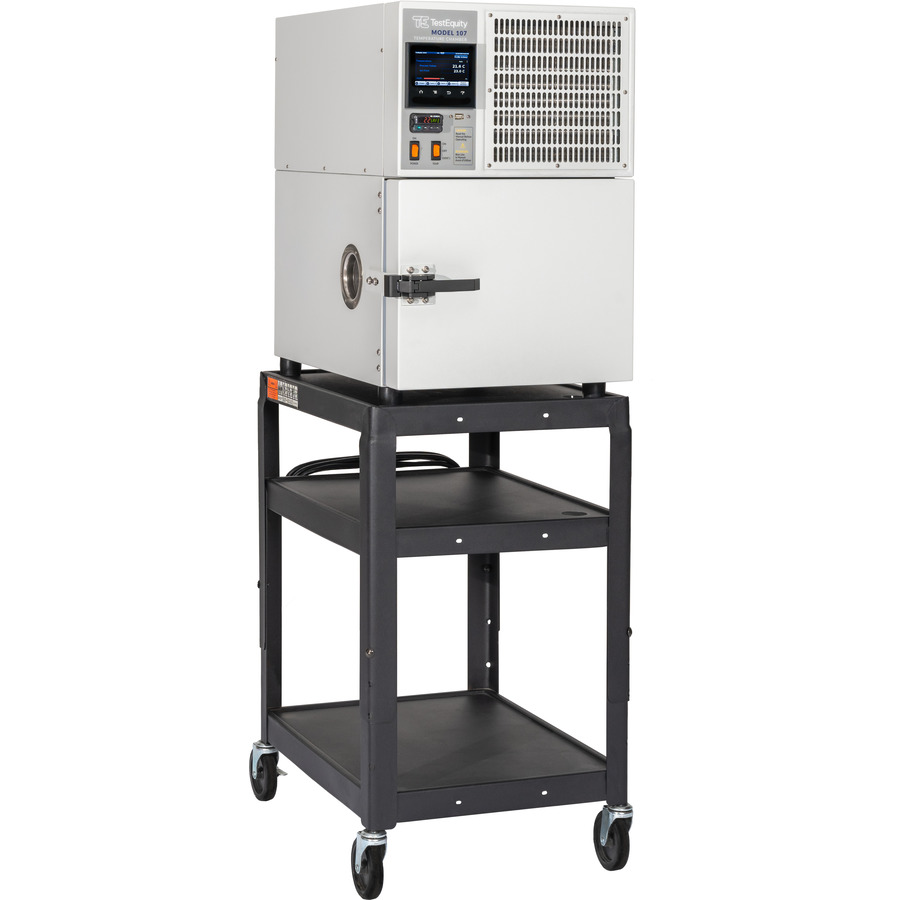 Drill Down Description:

Benchtop Temperature Chamber (Environmental Chamber)

Model:

107

Input Voltage:

120V, 60Hz, 1 PH

Keywords:

benchtop, temperature, chambers, environmental, oven, small, portable, rent, lease, testequity, test, equity, oven

Web Meta Description:

TestEquity Model 107 temperature chamber is small enough to fit on your bench with plenty of room to spare. It's smaller and uses 33% less power than the typical inbenchtopin chamber.

Product Code:

chamber

Quote Required:

No

Condition:

New

Interior Volume:

0.7 Cu Ft

LN2 Boost Cooling:

No

Temperature, Highest:

+130C

Temperature, Lowest:

-42C
Additional shipping charges will be applied after checkout / Note: Cart is sold separately
Description
Technical Manuals
0.7 Cu Ft Workspace, 12W x 9H x 11.25D (20 liters)
-42°C to +130°C Temperature Range
Your choice of the NEW F4T Touch Screen Controller or the Original F4 Controller
High/Low Limit Controller
120V Input - Plugs Into Any Outlet' Export version available for 230V, 50Hz operation. See Model 107-EX >>
3" Port on Left and Right Side
Compact Size for Benchtop or Rack Mount Use
Low Audible Noise
Non-CFC Single-Stage Refrigeration
No LN2 or CO2 Required
Reversible Door
cTUVus Listed to UL 61010-1 and CSA C22.2 No. 61010-1 (more info...)
3 Year Parts, 1 Year Labor Warranty
Made by TestEquity in Moorpark, California

TestEquity Model 107 temperature chamber is small enough to fit on your bench with plenty of room to spare. It's smaller and uses 33% less power than the typical "benchtop" chamber. Plus, it fits in a 19" rack. Low audible noise makes the Model 107 ideal for use in confined workspaces. Requiring only 10 Amps at 120 V, you can plug it into any outlet - no need for a dedicated power line. The chamber door is reversible, to open from the left or right side. Two 3 " ports let you attach wires to the test sample through the left and right sides. Cools down to -42°C without LN2 or CO2.
Ideal For Testing...

• Tablets
• Mobile Phones
• Game Consoles
• Small PC Boards
• Handheld Devices

• Medical Devices
• Semiconductors
• Disk Drives
• Oscillators
• Fiber Optic Components
Your choice of the NEW F4T Touch Screen Controller or the Original F4 Controller
F4T Touch Screen Controller
Modern touch screen interface
and connectivity
Original F4 Controller
Developed in 1998
NEW F4T Touch Screen Temperature Controller
The F4T is our next-generation controller. Featuring a touch-screen interface, it's exceptionally easy and intuitive to use. Includes RS-232 and Ethernet interfaces. GPIB is available as an option.
| | |
| --- | --- |
| 4.3 inch TFT Projected Capacitive (PCAP) color graphic touch screen | Modern interface for quick entry and readout of parameters and functions |
| Direct alphanumeric parameter entry | Quick and unambiguous entry of parameters for ease-of-use |
| Multiple levels of password security | Prevent tampering of critical parameters and processes by unauthorized persons |
| Profile archiving and transfer via USB Flash Drive | Quickly and easily transfer profiles to multiple chambers |
| Data Logging with transfer via USB Flash Drive or LAN | Simplify your documentation process |
| Graphical Trend Display | Eliminate circular chart recorders which have limited usefulnes |
| SCPI Commands | Easy programming of set points and readback of chamber conditions via Ethernet |
| F4 Compatibility Mode for most frequently used commands | Use your existing software that was written for the original F4 |
| NEMA 4 / IP65 Rated | Front panel protects the controller against damage from dust and water intrusion |
More about the F4T Touch Screen Controller >>
Original F4 Temperature Controller
Up to 256 steps can be programmed into as many as 40 nameable profiles. The context sensitive information key and guided steps make profile programming fast and easy. A four-line backlit LCD displays programming, setup, operating and help information. A large LED readout indicates the actual chamber temperature with 0.1° resolution. Internal logic provides refrigeration compressor control for responsive and reliable performance. Includes two alarms and seven event outputs to control remote devices. RS-232C communications is also included. GPIB, Ethernet and analog retransmit are available as options.
More about the Original F4 Temperature Controller >>
---
High/Low Limit Controller
Provides user-adjustable independent protection against excess temperatures.
Shown on optional cart.
Shown in a rack with
optional rackmount kit.
Two 3" Access Ports
Two 3" (2.83" inside diameter) access ports are included. Lets you attach wires and sensors to your test sample through both the left and right side of the chamber.
Reversible Chamber Door
You won't need to rearrange you whole bench or workflow to accommodate the Model 107. The chamber door is reversible, allowing the door to open from the left or right side. This is also useful when placing two chambers side-by-side.
Shelf
A stainless steel wire shelf ensures proper airflow around your test sample for uniform temperature distribution.
Compact Size
The TestEquity 107 is designed to use a minimum amount of bench space. Unlike "benchtop" chambers which take up almost your whole bench, the 107 has a 17" x 25.25" footprint. It can even fit on benches that have a hutch. Plus, it can also fit in a 19" rack. Put it on a cart, and you can roll it into even the smallest work cubicle.
Low-Noise Operation
The chamber's refrigeration system generates a low level of audible noise and vibration. You'll be able to work close to the chamber with minimum discomfort and distraction.
120 Volt Input
Model 107 draws only 10 Amps maximum at 120 Volts. You can plug it into any standard wall receptacle, with plenty of power to spare for other equipment. Compare this to the typical "benchtop" chamber which draws up to 18 Amps and requires a dedicated line. Export version available for 230V, 50Hz operation. See Model 107-EX >>
Flexible Installation and Maintenence
The condenser airflow is from the front of the chamber to the back. Unlike chambers with side-to-side airflow, you can place Model 107 chambers along side each other. Front-to-back condenser airflow is also important for proper thermal management when the chamber is installed in a rack. And since the condenser grill is removeable from the front, you can clean the condenser without having to take apart your bench setup or removing the chamber from a rack.

World's Best Environmental Chamber Warranty
Only TestEquity offers a 3-year warranty on parts and 1-year warranty on labor. Our nationwide service network is qualified to do the job right. And we always have replacement parts in stock for immediate shipment. Labor warranty applies to the United States and Canada only. See the complete warranty statement here.