Keysight U8002A DC Power Supply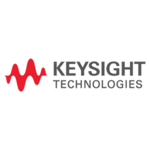 Keysight U8002A DC Power Supply
5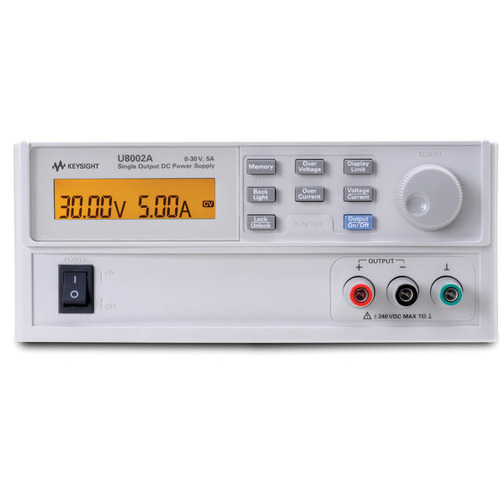 Model:

U8002A

Watts:

150

Amps:

5

Voltage:

30

Web Meta Description:

Shop here for the Keysight U8002A/0B0/0EM DC Power Supply plus the other tools & supplies. With unmatched product selections, TestEquity offers everything you need to get the job done.

Quote Required:

No

Condition:

New

Accessories Sort Priority:

0

Multiple Sale Qty:

1

UNSPSC:

4111000000
U8002A 0B0 0EM
U8002A: 0-30 V, 0-5 A (150 W)
Excellent Load Regulation, <0.01%+2mV
Fast transient response
Low output noise, 1 mVrms (20 Hz to 20 MHz)
Adjustable overvoltage and overcurrent protection
Capability to save and recall up to three memory states
Keypad lock feature
Physical lock mechanism
LCD with backlight on/off options
CSA Listed for US and Canadian regulatory requirements
More protection, more convenience - for less
The Keysight U8000 Series extends the functionality of non-programmable power supplies with features typical only in programmable models.
The U8000 Series offers fully integrated overvoltage and overcurrent protection features that provide comprehensive damage prevention for devices-under-test. Up to three frequently used operating states can be stored to minimize manual errors and reduce setup time. This series comes with LCD display with backlight on/off options that enables brighter display for data viewing.
Keysight's U8000 Series also includes security features uncommon in standard power supplies. One example is a keypad lock, which prevents measurement errors due to accidental or unauthorized front-panel use. Another is a physical lock mechanism that secures instrument storage and is especially useful on manufacturing floors and in education labs.
With power performance of 90 W and 150 W, this series is well suited for a variety of electronics manufacturing applications and in educational labs.
Differentiated features typically found only in programmable power supplies
The U8000 Series offers fully integrated over voltage protection (OVP) and over current protection (OCP) to prevent damage to the device-under-test (DUT). Using the capability to save and recall three memory states, you can minimize errors can be minimized and reduce set-up time. The U8000 Series also provides security features such as keypad lock to prevent measurement errors due to accidental front panel usage. When the keypad lock is activated, the knob and all the buttons on the front panel are disabled except the keypad lock button. The physical lock mechanism found at the rear panel of the power supply provides secure instrument storage. The LCD display with backlight on/off options enables brighter display for data viewing.
Solid, reliable performance in its class
The U8000 Series provides excellent load and line regulation (Constant Voltage, CV: < 0.01% +2 mV; Constant Current, CC: < 0.02% +2 mA) to ensure stable output even when the load changes. With the fast 50 ?sec transient response, test times and manufacturing cost are signifi cantly reduced. The U8000 Series comes with low output noise of 1 mVrms, 3 mArms from 20 Hz to 20 MHz, providing clean output and minimizing the interference in the DUT.
Get That Something Extra: Safety and Security
The U8000 Series has been stringently tested according to various industrial safety standards: CSA (for US and Canadian regulatory requirements), C-tick (Australia), and CE (Europe). The U8000 Series is fully integrated with OVP and OCP in order to prevent damage to the DUT. The security features offered in the U8000 Series prevent measurement errors and also ensure safety storage of the power supply. Security features such as keypad locking capability preclude accidental front panel usage while the physical lock mechanism provides secure instrument storage.
Front Panel Operation
An easy-to-use rotary knob and self-guiding keypads allow you to set the output at your desired resolution without any effort. Also, both voltage and current levels can be set to a maximum resolution of 10 mV/10 mA from the front panel. In addition, you can save and recall for up to three operating states that are stored in the internal non-volatile memory.
Easy-to-use control functions include:
• Enabling or disabling OVP and OCP
• Setting the OVP and OCP trip levels
• Clearing OVP and OCP conditions
• Setting and displaying the voltage and current limit values
• Operating state storage/recall
• Resetting the power supply to power-on state
• Calibrating the power supply
• Enabling or disabling the output