Fluke 1630-2 FC Stakeless Earth Ground Loop and Leakage Clamp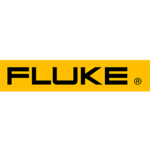 Fluke 1630-2 FC Stakeless Earth Ground Loop and Leakage Clamp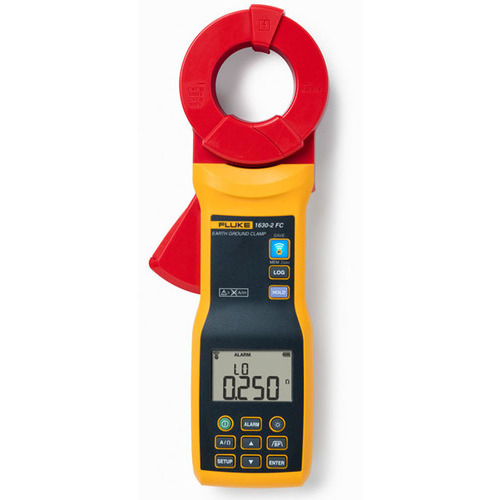 Condition:

New

Drill Down Description:

Stakeless Earth Ground Loop and Leakage Clamp

Model:

1630-2 FC

Quote Required:

No

Web Meta Description:

Fluke 1630-2 FC delivers fast, indoor/outdoor ground loop and leakage tests without driving stakes.

S3 Part Number:

17376.2
FLUKE 1630-2 FC

Fluke Connect capability with GPS tagging
A wide ground loop resistance range, from 0.025 Ω to 1500 Ω, to satisfy all requirements
Large jaw 40 mm (1.57 in) opening for tests on ground conductors and/or equipotential bus bars
Measurement of ground leakage current, from 0.2 mA to 1000 mA, without needing to disconnect - ideal for system troubleshooting
Selectable band-pass filter removes noise from the ac leakage current measurement
Wide ac current measurement range from 0.2 A to 30 A covers multiple applications
User-defined HI / LO Alarm limits, for rapid measurement evaluation
Handy 'display hold' button for capturing readings in hard-to-reach places
Time saving memory function automatically records and stores 32,760 measurements
Automatic self calibration ensures correct measurement every time
Overload protection: 200 A
Carrying case and resistance test loop included
≥ 15 hours battery life (in Ground Resistance measurement mode, Backlight, RF off)
One-year warranty
Fast, Safe Indoor/outdoor Earth Ground Resistance and AC Leakage Current Tests
The Fluke 1630-2 FC Stakeless Earth Ground Clamp identifies earth ground leakage currents with a heavy-duty clamp jaw that stays in alignment and in calibration even in every day, on-the-job industrial environments.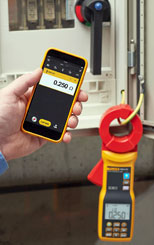 Share measurements and images from your phone with Fluke Connect Cloud storage.
Ideal for System Troubleshooting
The Fluke 1630-2 FC Tests the grounding components of equipment in hard-to-reach spaces, including areas that are indoors or fully paved and do not permit driving auxiliary test stakes, and identifies ground loop resistance without the need to disconnect then reconnect the earth electrode from the system.
Stakeless Measurement
The 1630-2 FC clamp measures earth ground loop resistances for multi-grounded systems using the dual-clamp jaw. This test technique eliminates the dangerous and time-consuming activity of disconnecting parallel grounds, as well as the process of finding suitable locations for auxiliary test stakes. You can also perform ground tests in places that were previously difficult: inside buildings, on power pylons or anywhere you don't have access to soil to place auxiliary test stakes.
Wirelessly synch measurements using the Fluke Connect system.
The 1630-2 FC supports the Fluke Connect System which wirelessly connects the clamp with an app on your smartphone or tablet, which displays the ground resistance measurements. You can save these measurements along with GPS location from your phone and images to Fluke Connect Cloud storage and share with your team.
Included with 1630-2: Earth ground clamp, hard case, loop resistance standard, four (4) AA batteries, safety information and quick reference guides.