Hioki 3561 Battery Tester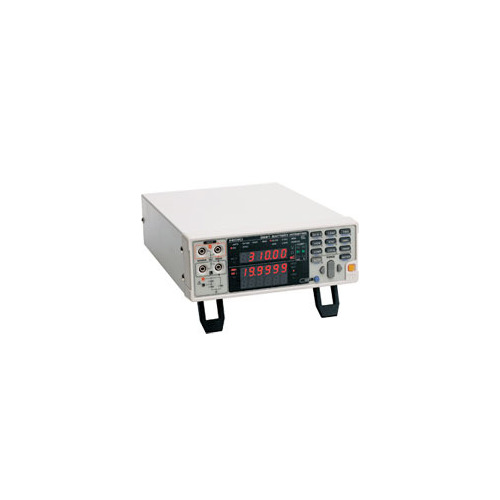 Drill Down Description:

Battery Tester

Model:

3561

Web Meta Description:

Find the product you need with our Hioki 3561 Battery Tester. We proudly offer best-in-class customer service and will help you find the solutions you need for your business.

Quote Required:

No

Condition:

New
High Precision Lab Battery Tester
The Perfect Battery Tester for the Production Line
High speed and reliable battery inspection
High precision accuracy
Choice of PC interfaces for full remote operation
1-Year Warranty
Ideal for High-Speed Production Lines
Simultaneous high-speed testing of the internal resistance and voltage of small secondary batteries.
The 3561 is a low-resistance meter employing the four-terminal AC method to measure the internal resistance (IR) of small secondary batteries while measuring battery voltage at the same time.
Basic specifications
Measurement ranges and Accuracy
300 milliOhm to 3 Ohm, 2 ranges, ±0.5 % rdg. ±5 dgt.
20 V, ±0.01 % rdg. ±3 dgt. (Input impedance 1 milliOhm)
Measurement current
10 mA (300 milliOhm range) to 1 mA (3 Ohm range)
Max. applied measurement voltage
±22 V DC rated input voltage
±70 V DC maximum rated voltage above ground
Four steps:
7 ms (Extra-FAST), 23 ms (FAST),
83/69 ms (Medium), 258/251 ms (Slow)
Displays
31,000 full digits (resistance), 19.9999 full digits (voltage), Fluorescent tube
Measurement method
Four-terminal AC (1 kHz) method
Measurement leads are not included. Purchase the appropriate measurement lead for your application separately.