TestEquity 3007-LN2 TurboRate Temperature Chamber (Environmental Chamber)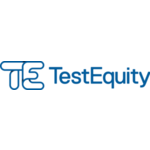 TestEquity 3007-LN2 TurboRate Temperature Chamber (Environmental Chamber)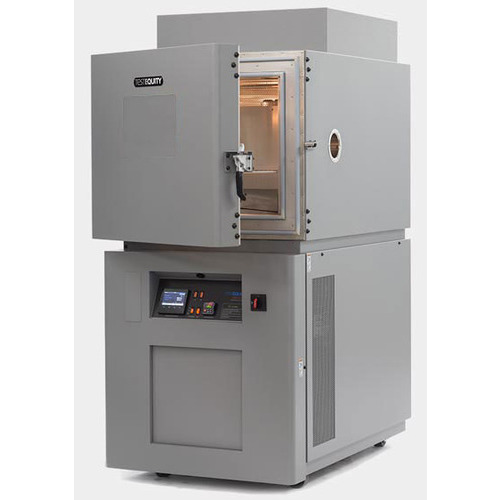 Condition:

New

Drill Down Description:

TurboRate Temperature Chamber (Environmental Chamber)

Interior Volume:

7 Cu Ft

Model:

3007-LN2

Product Code:

chamber

Quote Required:

No

Temperature, Highest:

+175C

Temperature, Lowest:

-150C

Web Meta Description:

7 Cu Ft, -150C to +175C, LN2 Cooled, Over 20C per Minute Ramp Rates

S3 Part Number:

20241.1
Additional shipping charges will be applied after checkout
Description
Technical Manuals
-150°C to +175°C Temperature Range
30°C/Minute Cooling Rate
20°C/Minute Heating Rate
LN2 (Liquid Nitrogen) Cooling (no compressors)
7 Cu Ft Workspace, 24 W x 21 H x 24 D (198 Liters)
F4T Touch Screen Controller with Part Temperature Control
High/Low Limit Control and Alarm
4" Access Ports on Left & Right Side
3 Year Parts, 1 Year Labor Warranty
Made by TestEquity in Moorpark, California
Input voltage option must be specified at time of order
Opt. 0722: 230V, 3PH, 60Hz
Opt. 0724: 208V, 3PH, 60Hz
See Options & Accessories tab for export and other voltage options.
TestEquity Model 3007-LN2 TurboRate™ Temperature Chamber provides ultra-fast cooling rates using Liquid Nitrogen (LN2) .
More Effective Reliability Screening
Many temperature cycling specs require ramp rates of up to 20°C/minute in order to effectively screen for various failure mechanisms. Model 3007-LN2 FastRate™ Temperature Chamber is capable of meeting these requirements.
Faster Test Time
Model 3007-LN2 TurboRate™ Temperature Chamber is ideal for applications requiring fast throughput. For example, you might need to cycle an item from +85°C to -40°C. A 1007C would take about 1 hour to cycle hot-to-cold and cold-to-hot, while the 3007-LN2 can do a complete cycle in 10 minutes. If you need to repeat this cycle 10 times, the 1007C would take 10 hours while the 3007-LN2 would do it in 1 hour, 40 minutes. This would save you over 8 hours of test time!
Cooling down to -150°C
Satellite and deep space technology require temperature testing to as low as -150°C. The TestEquity 3007-LN2 can easily achieve -150°C with a ±1°C control tolerance.
F4T Touch Screen Temperature Controller Included
The F4T is our next-generation controller. Featuring a touch-screen interface, it's exceptionally easy and intuitive to use. Due to the high perfromance demands of the 3007-LN2, it is only available with the F4T Touch Screen Controller and not the legacy F4 Controller.
The 3007-LN2 includes Part Temperature (Cascade) Control as a standard feature. More info about Part Temperature (Cascade) Control »
RS-232 and Ethernet interfaces are included. GPIB is available as an option.
| | |
| --- | --- |
| 4.3 inch TFT Projected Capacitive (PCAP) color graphic touch screen | Modern interface for quick entry and readout of parameters and functions |
| Direct alphanumeric parameter entry | Quick and unambiguous entry of parameters for ease-of-use |
| Multiple levels of password security | Prevent tampering of critical parameters and processes by unauthorized persons |
| Profile archiving and transfer via USB Flash Drive | Quickly and easily transfer profiles to multiple chambers |
| Data Logging with transfer via USB Flash Drive or LAN | Simplify your documentation process |
| Graphical Trend Display | Eliminate circular chart recorders which have limited usefulnes |
| F4 Compatibility Mode for most frequently used commands | Use your existing software that was written for the original F4 |
| NEMA 4 / IP65 Rated | Front panel protects the controller against damage from dust and water intrusion |
More about the F4T Touch Screen Controller »
---
High/Low Temperature Limit Controller and Alarm
Provides independent protection against excess temperatures. Both high and low limits can be set. The upper LED readout indicates the actual chamber temperature while the lower readout indicates the status The limit controller will shut down the chamber and trigger the audible alarm in the event of an out of limit condition. A set of uncommitted contacts are available to provide a safety power interlock for your test sample.
Heavy Duty Blowers
The system includes two forward curved stainless-steel, welded-construction blower wheels in a counter rotating pattern to provide high velocity airflow throughout the workspace, driven by two heavy-duty motors.
Two 4" Access Ports
Lets you attach wires and sensors to your test sample through both the left and right side of the chamber.
Adjustable Shelf
A heavy-duty stainless steel wire shelf ensures proper airflow around your test sample for uniform temperature distribution.
Chamber Condensate Drain
The chamber floor is sloped and has a drain to permit removal of condensate that can occur when cycling from low to high temperatures.
Casters
Rugged 3" casters permit easy movement.
World's Best Environmental Chamber Warranty
Only TestEquity offers a 3-year warranty on parts and 1-year warranty on labor. Our nationwide service network is qualified to do the job right. And we always have replacement parts in stock for immediate shipment. Labor warranty applies to the United States and Canada only. See the complete warranty statement here »
NOTE: Due to the extremely rapid temperature ramp rates and capability to cool down to -150°C, the 3007-LN2 is not available with a viewing window or interior light.
TECHNICAL FEATURES
LN2 (Liquid Nitrogen) Cooling. The 3007-LN2 does NOT have any compressors. Liquid Nitrogen alone provides high-capacity cooling.
The system uses a specially-designed cryogenic solenoid valve to regulate the flow of LN2 in the chamber. A redundant cryogenic solenoid valve provides low-temperature protection in the event of a control valve failure, a controller failure, or operator error. The valves are located in a triple-insulated sealed enclosure to minimize thermal losses and prevent moisture condensation. The valve enclosure includes thermal-breakers to prevent condensation from forming on the enclosure wall. The valve assembly includes a cryogenic-rated relief valve to ensure that the nitrogen pressure does not build over a safe level.
LN2 is directly injected into the chamber through an all stainless-steel welded structure. There are no external LN2 pipes (except your connection to the LN2 inlet). The LN2 injector features a removable cryogenic tube-to-tube connection to allow for inspection of the assembly. Liquid Nitrogen is injected directly into the dual-inlet cones of the chamber's air circulating blowers to assure total atomization.
No-Sweat Cabinet
We use a combination of structural foam and fiberglass blanket insulation for a higher combined R-factor than just fiberglass alone. The entire door sealing surface is kept warm by a temperature-controlled heater. This keeps the door gaskets pliable, even when operating at -150°C. The result is a cabinet that does not sweat due to condensation during low temperature operation.
The stainless-steel interior liner is heliarc welded, while the compartment behind the liner is double-insulated and carefully sealed. These design features reduce thermal losses and prevent moisture migration, ensuring years of optimum performance while keeping the cabinet rust-free.
Reliability & Safety That's Designed In
All electrical control components are UL approved. Each branch circuit is individually protected with class-CC fuses. A main power disconnect switch is provided on the front panel. The nichrome air-heater has a low watt-density and even heat distribution for reliable performance and fast response. A fusible link provides fail-safe protection against thermal runaways, in addition to the microprocessor-based high/low limit controller.
The side and rear panels are removable to permit complete access to the refrigeration system for ease of service and preventive maintenance.