Instek GKT-006A EMI Probe Kit Set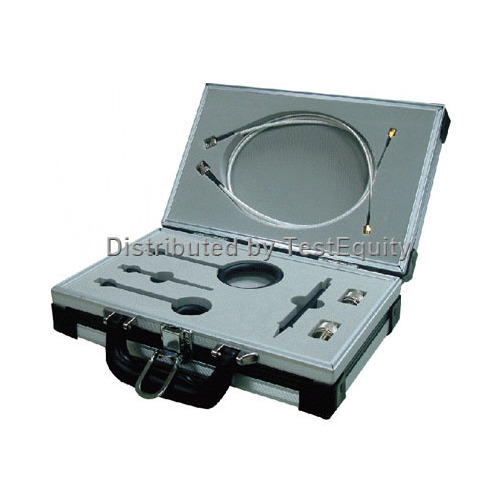 Condition:

New

Drill Down Description:

EMI Probe Kit Set

Model:

GKT-006A

Product Code:

Instek

Quote Required:

No

Web Meta Description:

Shop here for the Instek GKT-006A EMI Probe Kit Set plus the other tools & supplies. With unmatched product selections, TestEquity offers everything you need to get the job done.
The latest device library is easily downloaded for the most up to date and optimized programming algorithms and user documentation
Fast programming speed (64-Mbit NOR Flash >9 sec./1Gbit NAND Flash >70 sec.)
48-pin ZIF socket with powerful universal programmable pin drives
Both an EPROM Programmer and Device Programmer, no adapter required for any <48-pin dual in-line device packages
Connector for in-circuit programming (ISP)
Built-in protection circuits prevents damage to programmer and programmable ICs
USB 2.0/1.1 compatible interface
Easy to use software compatible with Windows 2000/XP/2003/XPx64/Vista/Windows7/8.1
Multiprogramming mode allows for connection of several programmers to one PC for parallel programming
CE certified
The 867C is a universal device programmer with an extensive device library of over 85,000 devices. Unlike EPROM only Programmers, the 867C is capable of programming FPGAs, PLDs MCUs and a wide variety of memory devices. For enhanced reliability, the programmer performs a continuity test on each pin prior to programming operation and provides ESD protection of up to 15 kV for each pin. Whether you are working with PLCC, SOIC, TSOP, DIP, TQFP, SSOP, PSOP or QFP, B&K Precision has an extensive line of socket adapters to interface with any IC package.
The easy-to-use control program features pull-down menus, hot keys and on-line help, making it suitable for different types of users, ranging from hobbyists to professional R&D engineers. Devices are selected by class, manufacturer or by simply entering a fragment of vendor name and/or part number.
Included with the 867C: power cord, user manual on CD, USB Cable, ISP cable, 48 pins diagnostic pod - type 1 & 2 and ZIF anti-dust cover.