Keysight N2818A 200 MHz 10:1 Differential Probe with AutoProbe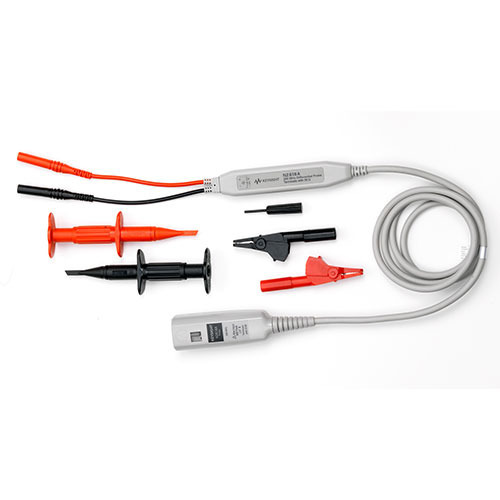 Condition:

New

Drill Down Description:

200 MHz 10:1 Differential Probe with AutoProbe

Model:

N2818A

Quote Required:

No

Web Meta Description:

Keysight N2818A Differential Probe. We proudly offer best-in-class customer service and will help you find the solutions you need for your business.
200 MHz Bandwidth
Wide dynamic range for various applications: ±20V differential, ±60V common mode
High input resistance and low input capacitance for low probe loading: 1 MΩ//3.5pF between inputs
Direct connection to AutoProbe interface (no power supply required)
Ideal for high-speed power measurements, digital differential buses and vehicle serial buses (CAN, LIN, FlexRay)
The N2818A differential probe provides superior high-speed differential signal measurements required for today's high-speed power measurements, vehicle bus measurements and high-speed digital system designs. The N2818A differential probes offer 10:1 attenuation setting, allowing them to be used for a broad range of applications. The probe comes with a variety of probe tip accessories for use with large and small components in tight places. The probe also comes with a DC blocking capacitor to block out unwanted DC components of the input signal.
The differential probes have an input resistance of 1 M Ω and low input capacitance of 3.5 pF to minimize circuit loading. The N2819A probe is compatible with select InfiniiVision and Infiniium oscilloscope with 50Ω AutoProbe interface input. The probe is powered directly by the InfiniiVision and Infiniium AutoProbe interface. For use with non-AutoProbe input oscilloscope, use the N2792A.