Keysight BV0004B/R-D5B-002-B/R-D6B-002-L BenchVue Oscilloscope Pro Software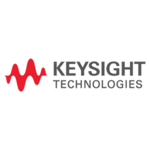 Keysight BV0004B/R-D5B-002-B/R-D6B-002-L BenchVue Oscilloscope Pro Software
26099.11
MFG #: BV0004B/R-D5B-002-B/R-D6B-002-L
0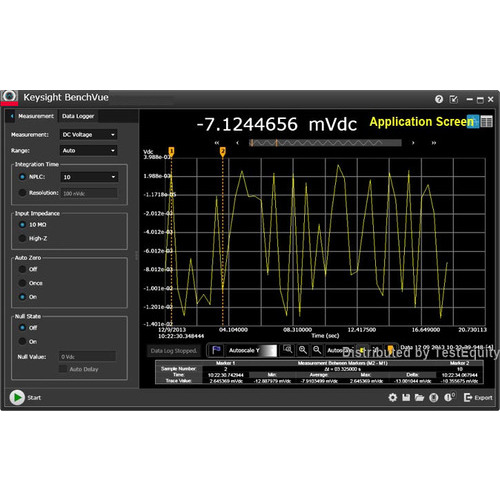 Drill Down Description:

BenchVue Oscilloscope Pro Software

Model:

BV0004B/R-D5B-002-B/R-D6B-002-L

Web Meta Description:

Explore our options for a Keysight BV0004B/R-D5B-002-B/R-D6B-002-L BenchVue Oscilloscope Pro Software. With various sizes and selections, you are sure to find the perfect solution at TestEquity.

Quote Required:

No

Condition:

New

Accessories Sort Priority:

0

Multiple Sale Qty:

1

UNSPSC:

4111000000
Visualize multiple measurements simultaneously
Easily log data, screen images and system state
Recall past state of your bench to replicate results
Fast measurement data export in desired formats
Quickly access manuals, drivers, FAQs and videos
Monitor and control bench from mobile devices
Replaces IntuiLink software

Click, Capture, Done.
Keysight BenchVue software for the PC eliminates many of the issues around bench testing. By making it simple to connect, control instruments, and automate test sequences you can quickly move past the test development phase and access results faster than ever before. You will derive answers faster than ever by easily viewing, logging and exporting measurement data and screen images with only a few clicks. Dedicated instrument apps allow you to quickly configure the most commonly used measurements and setups for each instrument family. Rapidly build custom test sequences with the integrated Test Flow app to automate and visualize test results without the need for instrument programming. Gain deeper access to instrument capabilities with Command Expert sequences integrated into Test Flow. The intuitive interface enables you to quickly create instrument test sequences significantly reducing test development time.
Transfer screen shots and data from instruments
With BenchVue, you get more from your instruments. BenchVue offers data logging and strip charts for your DMMs and power supplies, screen capture with annotation and trace data with preview charts for your oscilloscopes and waveform select and output control for your function generators. You can even control and push data across instruments with the ability to drag and drop waveforms between your oscilloscope and function generator. BenchVue supports many Keysight digital multimeters, oscilloscopes, data acquisition units, power supplies, function generators and counters — all from one application.
With BenchVue, you get more from your instruments. BenchVue apps provide extensive data, trace and measurement logging capabilities and automation with Test Flow. BenchVue supports hundreds of Keysight instrument types and models all from one easy to use application. Control, Automate, Simplify with BenchVue.
Create Custom Tests with the New BenchVue Test Flow App
Improve your design work flow by using BenchVue Test Flow. Easily create custom sequences and analyze automated tests using your instruments increased test flexibility with no programming.
Easily build your own automated tests in seconds with the drag-and-drop interface
Enhance your test by combining multiple instrument controls
Visualize multiple measurements simultaneously
Easily log and export data and screen images in just a few clicks for faster analysis
Create automated test sequences fast with minimal instrument knowledge
Access deeper instrument controls and solutions
BenchVue Digital Multimeter Pro Software License
Control your digital multimeter to visualize measurements, perform data logging and annotate captured data. BV0001B provides histograms, digitizer capability and unrestricted data logging with limit checking and alerts.
BenchVue Function Generator Pro Software License
Control your function generator to set waveform properties and load custom arbitrary waveforms from files or drag-and-drop from an oscilloscope. BV0002B provides advanced waveform creation capabilities by linking BenchVue to Keysight Waveform Builder Pro Software.
BenchVue Power Supply Pro Software License
Control your power supply to set parameters, visualize power output and data log changing voltage and current over time. BV0003B provides unrestricted data logging and status alerts.

Complete Control Collection

A single bundle with all BenchVue instrument control apps

BenchVue Oscilloscope Pro Software License
Control your oscilloscope to quickly capture and annotate screen images, record trace data and data log measurements. BV0004B provides unrestricted measurement data logging with limit-checking and alerts.
BenchVue Data Acquisition Pro Software License
Control your data acquisition unit to data log and visualize measurements in a wide array of display options. BV0006B provides unrestricted data logging.
BenchVue Power Meter App Pro Software License
BV0007B controls your power sensors to data log and visualize measurements in a wide array of display options.
BenchVue FieldFox App Pro Software License
BV0010B
BenchVue Universal Counter App Pro Software License
BV0011B
BenchVue Electronic Load App Pro Software License
BV0012B