Hioki CT6700 AC/DC Current Probe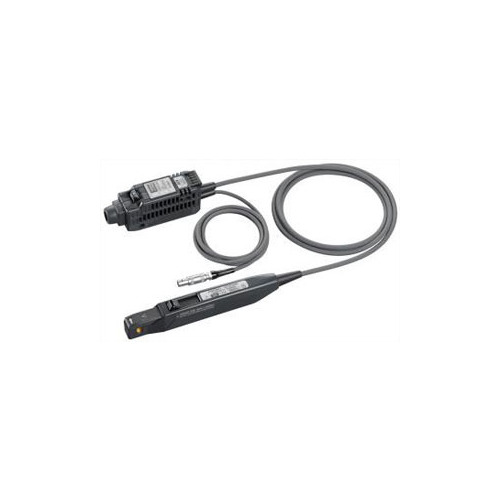 Drill Down Description:

AC/DC Current Probe

Model:

CT6700

Web Meta Description:

Explore our options for a Hioki CT6700 AC/DC Current Probe. With various sizes and selections, you are sure to find the perfect solution at TestEquity.

Quote Required:

No

Condition:

New
Precise measurement of low current waveforms from 1 mA
CT6700: DC to 50 MHz (-3 dB) | CT6701: DC to 120 MHz (-3 dB)
10x Sensitivity: clearly observe even 1 mA waveforms
High S/N characteristic ideal for ultra-low mA-range current waveforms
Connect directly to an oscilloscope's BNC input terminal
Connect directly to Hioki Memory Recorder for waveform monitoring
Built for Demanding Applications: automobile electronics, circuit components and high-speed switching elements
Optional power supply available for use with oscilloscopes that do not provide probe power
Hioki CT6700 and CT6701 flat bandwidth current probes are best-in-class current sensors for use with Memory Recorders and high performance oscilloscopes. The CT6700 is a high-sensitivity current probe that offers a wide DC to 50 MHz bandwidth; the CT6701 offers DC to 120 MH; both at 5 A of continuous input. They're ideal for capturing transient current signals from switching power supplies, inverters, and motor controllers.
Improved S/N Ratio: Measure even the extremely low current signals buried in noise
Low level currents can only be clearly captured by instruments that deliver a good S/N ratio. Because the output rate is now 1 V/A (10x than that of legacy models), you can observe waveforms even if the oscilloscope's range is 1/10 than that of legacy products. By allowing for range selection with leeway for the S/N ratio, you can clearly observe signals that previously were buried in noise.
Slim Sensor
The sensor has been redesigned, making it more compact and easier to handle, in a form that fits perfectly in your hand. The ergonomic structure is ideal for situations with complex electrical circuit design and wiring.