Rohde & Schwarz RS- HMP4040.04 Multiple Output Power Supply 4 Channel 0 to 32V 10A 384W HMP4000 Series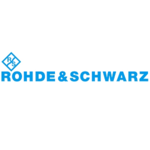 Rohde & Schwarz RS- HMP4040.04 Multiple Output Power Supply 4 Channel 0 to 32V 10A 384W HMP4000 Series
27148.1
MFG #: RS- HMP4040.04
7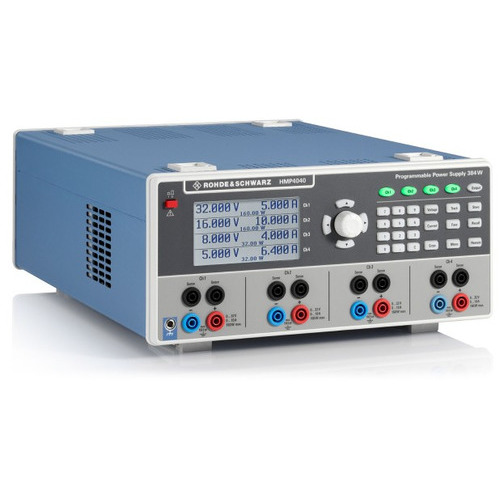 Condition:

New

Drill Down Description:

Multiple Output Power Supply, 4 Channel, 0 to 32V, 10A, 384W, HMP4000 Series

Model:

RS- HMP4040.04

Quote Required:

No

Web Meta Description:

R&S HMP4040 High Performance 4-channel, 384 W. power supply.
HMP4040
4 each 0 to 32 V, 0 to 10 A (not to exceed 160 W per output)
384 W Output Power realized by intelligent Power Management
Linear Post Regulators for low ripple
High Setting- and Read-Back Resolution of 1mV up to 0.2mA
Keypad for direct Parameter Entry
Galvanically isolated, earth-free and short circuit protected Outputs
Advanced Parallel- and Serial Operation via V/I Tracking
EasyArb Function for free definable V/I Characteristics
FuseLink: Individual Channel Combination of Electronic Fuses
Free adjustable Overvoltage Protection (OVP) for all Outputs
All Parameters clearly displayed via LCD/Illuminated Buttons
Rear Connectors for all Channels including Sense
USB/LAN Interface is included (HO732), optional RS-232/USB (HO720) or GPIB (HO740)
CSA Safety Certified for USA (UL) and Canada (CSA)
Three-year warranty
Parallel Operation Mode
In the parallel operation mode you can bundle the channels to achieve higher currents. The integrated power management function also ensures an intelligent power distribution over each channel in this operation mode.
Serial Operation Mode
In the serial operation mode you can combine the channels for a maximum of up to 120 volt. The V/I tracking function of the instrument is also available in this operation mode.
Industrial Production Environment
Power supply units in industrial production environment are often found in 19" racks. The HMP4040 utilizes a 19" 4 RU rack with the HZP91 rack mounting kit. Additionally, all front panel connectors, including SENSE lines, are also located at the back panel of the instrument.
Remote Control Interface
USB/LAN interface (HO732) is included. RS-232/USB (HO720) and GPIB (HO740) are available as options to replace the built-in standard interface. All interfaces can be installed by the user without opening the instrument.
4-channels; 0 to 32 V all channels.
Each channel: 0 to 10 A (each output cannot exceed 160 W)
HMP4040 total maximum power output: 384 Watts
NOTE: YOU CANNOT ACHIEVE 32 V AND 10 A SIMULTANEOUSLY SINCE THE MAXIMUM RATING PER OUTPUT IS 160 WATTS!
Included: power cord, operating manual, and software CD.