Rohde & Schwarz FPL1007-P6 Spectrum Analyzer Bundle 5 kHz to 7.5 GHz Range 10 MHz Bandwidth FPL1000 Series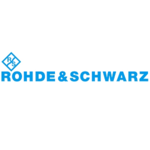 Rohde & Schwarz FPL1007-P6 Spectrum Analyzer Bundle 5 kHz to 7.5 GHz Range 10 MHz Bandwidth FPL1000 Series
32002.1
MFG #: FPL1007-P6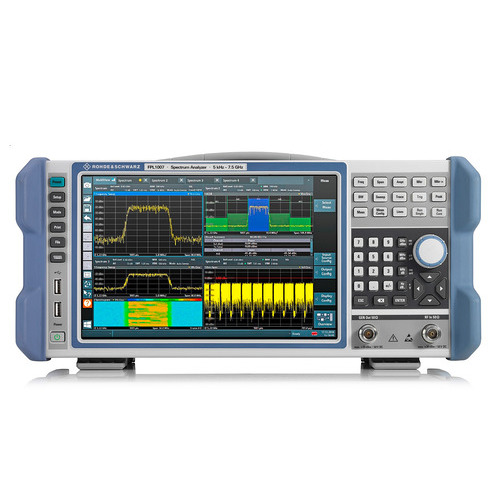 Bandwidth:

10 MHz

Condition:

New

Drill Down Description:

Spectrum Analyzer Bundle, 5 kHz to 7.5 GHz Range, 10 MHz Bandwidth, FPL1000 Series

Frequency:

5 kHz to 7.5 GHz

Model:

FPL1007-P6

Promo Text:

<a href=/rohdeandschwarz-full-bench-high-value" onclick="var trackerName = ga.getAll()[0].get('name');ga(trackerName + '.send', <a href=inch/rohdeandschwarz-full-bench-high-valueinch onclick=inchvar trackerName = ga.getAll()[0].get('name');ga(trackerName + '.send','event','Sub-Promo-RohdeAndSchwarz','Click','2020-Oct-02-rohdeandschw

Quote Required:

No

Series:

FPL1000 Series

Web Meta Description:

Rohde & Schwarz FPL1007 Spectrum Analyzer Bundle FPL1007-P6 now available at TestEquity
<a href="/rohdeandschwarz-full-bench-high-value" onclick="var trackerName = ga.getAll()[0].get('name');ga(trackerName + '.send','event','Sub-Promo-RohdeAndSchwarz','Click','2020-Oct-02-rohdeandschwarz-full-bench-high-value');" target="_self"><img alt="" src="https://assets.testequity.com/te1/Images/new2/rs/ROH-FullBenchHighValue-PP2020.jpg" style="padding-top: 20px; padding-bottom: 20px;" /></a>
Rohde & Schwarz FPL1007-P6 Bundle Includes:

FPL1007 Spectrum Analyzer
FPL1-B4 OCXO Freq. Reference
FPL1-B5 Additional Interfaces
FPL1-B9 Internal Generator
FPL1-B10 GPIB interface
FPL1-B22 RF Preamplifier
FPL1-B25 1 dB Step attenuator
FPL1-K7 Anal. Modulation Analysis
FPL1-K54 EMI Meas. Application

Combines the functionality of a benchtop analyzer with the portability of a handheld instrument
5 kHz to 7.5 GHz
Intuitive touchscreen
Solid RF performance
Innovative signal analysis options
Meets current wireless or cellular standards
Supports frequency sweep and zero span, ACLR, C/N, C/N0, OBW, harmonic distortion, TOI and many marker functions
Compatible with R&S® VSE Vector Signal Explorer software
Large display: 10.1" screen with 1280 x 800 pixel resolution
Lower weight/smaller footprint
Portable operation: 12/24 V power and three hours of battery operation (w/ optional FPL1-B31)
One instrument for multiple applications
You can use the R&S®FPL1000 Spectrum Analyzer for spectral measurements, for highly accurate power measurements with power sensors and for analyzing analog and digitally modulated signals. The FPL1000 supports the most common spectrum measurements like frequency sweep and zero span, ACLR, C/N, C/N0, OBW, harmonic distortion, TOI and many marker functions. For power measurements with power sensors, use option FPL1-K9. For analog demodulation, option FPL1-K7 is available. For the analysis of digitally modulated signals, the FPL1000 can be used with the VSE Vector Signal Explorer software. which can be installed on the FPL1000 or on an external PC. The options VSE-K70 (VSA) and VSE-K106 (NB-IoT) are supported with the FPL1000. When using the VSE, the official VSE SW license with the license dongle FSPC are required. The standard analysis bandwidth is 10 MHz with optional FPL1-B40 upgrade to 40 MHz. Third party software like Matlab can extract IQ data from the IQ-analyzer. For noise figure and gain measurements with an external noise source, R&S offers option FPL1-K30.
Solid RF performance
The analog performance of the FPL1000 is very close to the R&S®FSV. The FPL1000 features phase noise of –108 dBc (1 Hz) at 10 kHz offset (1 GHz carrier), a third-order intercept point of +20 dBm, 1 Hz to 10 MHz resolution bandwidth and –167 dBm displayed average noise level. The FPL1000 has an optional pre-amplifier with 20 dB gain (option FPL1-B22) and optional 1 dB attenuator steps (FPL1-B25) to extend the usable dynamic range and sensitivity. The specified low spurious response of -70 dBc up to 10 MHz offset and even -80 dBc at higher offsets is unique in this class.
Intuitive user interface
The user interface has everything that the high performance R&S®FSW can do like multiple tabs, multi view with sequencer and flexible arrangement of results display. The touchscreen supports swiping and zooming gestures. A one-finger swipe across the screen adjusts the center frequency or the reference level. Two-finger gestures adjust the displayed span or level range. Everything is displayed on a 10.1" screen with 1280 x 800 pixel resolution.
Fully portable
The FPL1000 is a fully portable instrument, as it weighs only 6 kg and has a top handle. The internal battery (option FPL1-B31) provides three hours of operation. The battery pack consists of two batteries; therefore, a hot swap is possible during operation. The battery charger R&S®FSV-B34 also charges FPL1000 batteries in case external charging is required. Otherwise, the batteries are charged through the standard AC power input or the optional 12/24 V power input. With the option FPL1-B30 12/24 V power the FPL1000 can be operated inside vehicles using the car's accessory socket. A padded transport bag FPL1-Z2 is also available. It has ventilation slits and a transparent cover and allows operating the instrument while inside the bag. For measurements where the instrument needs to be carried, such as interference hunting, the transport bag with the instrument inside can be carried with the shoulder harness option FPL1-Z3.
The FPL1000 Spectrum Analyzer is well-suited for use in research, education, service and maintenance, general-purpose signal analysis and demodulation, basic function test and EMI debugging in R&D, IoT (Internet of things) R&D, verification and production and automated test or surveillance systems.