Rohde & Schwarz ZNL6-COM Vector Network Analyzer Bundle 5 kHz to 6 GHz Frequency Range ZNL Series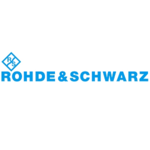 Rohde & Schwarz ZNL6-COM Vector Network Analyzer Bundle 5 kHz to 6 GHz Frequency Range ZNL Series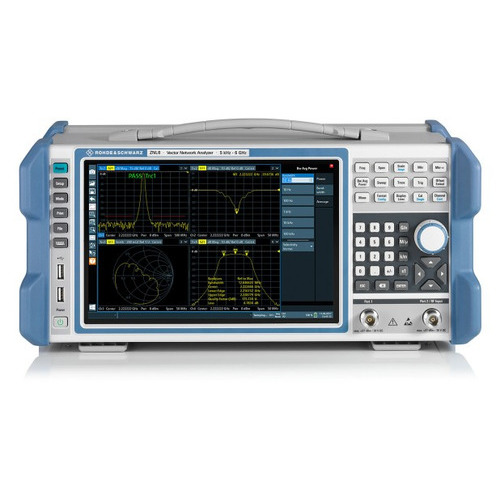 Condition:

New

Drill Down Description:

Vector Network Analyzer Bundle, 5 kHz to 6 GHz Frequency Range, ZNL Series

Frequency:

5 kHz to 6 GHz

Model:

ZNL6-COM

Promo Text:

<a href=/rohdeandschwarz-full-bench-high-value" onclick="var trackerName = ga.getAll()[0].get('name');ga(trackerName + '.send', <a href=inch/rohdeandschwarz-full-bench-high-valueinch onclick=inchvar trackerName = ga.getAll()[0].get('name');ga(trackerName + '.send','event','Sub-Promo-RohdeAndSchwarz','Click','2020-Oct-02-rohdeandschw

Quote Required:

No

Web Meta Description:

Shop here for the Rohde & Schwarz ZNL6 Vector Network Analyzer plus the other tools & supplies. With unmatched product selections, TestEquity offers everything you need to get the job done.

Rohde & Schwarz ZNL6-COM Bundle Includes:

ZNL6 Vector Network Analyzer Base Unit
ZNL3-B1 Spectrum Analysis
ZNL3-B22 Extended Power Range
ZN-Z135 Calibration kit
Everything in the package has a total of 4 years warranty!
Feature highlights:

Frequency range from 5 kHz to 3 GHz (ZNL3) or 5 kHz to 6 GHz (ZNL6)
Two-port vector network analyzer for bidirectional measurements
3 instruments in 1: vector network analyzer, spectrum analyzer and power meter
MultiView operation
Wide dynamic range of up to 130 dB (typ.)
Output power: from –40 dBm up to 3 dBm (typ.)
Fast measurements, e.g. 16.7 ms at 100 kHz IFBW (401 points, 200 MHz span, two-port calibration)
Compact size and low weight (6 kg to 8 kg)
Optional battery pack

THE 3-IN-1 ANALYZER: COMPACT VECTOR NETWORK ANALYZER
The ZNL combines the functionality of a vector network analyzer, a spectrum analyzer and a power meter in a single, compact box. The all-in-one instrument is ideal for environments that involve constantly changing test requirements in development, production and service.
Solid RF performance
Vector network analyzers such as the ZNL can characterize electronic networks in the frequency domain, e.g. by measuring the magnitude and phase of S?parameters. Components can also be analyzed in the time domain with the ZNL-K2 option.
High dynamic range
The ZNL features a wide dynamic range of up to 130 dB (typ. at 10 Hz IFBW) and an output power of typ. 3 dBm. These values facilitate measurements on high rejection filters that call for a wide dynamic range. Low trace noise for high accuracy The ZNL offers low trace noise of less than 0.0005 dB (typ. at 10 kHz IFBW). This delivers stable, reproducible and precise measurements even at higher IF bandwidths. Using higher IF bandwidths, the ZNL can perform faster measurements while maintaining the stability normally only achieved with narrower IF bandwidths.
Fast measurements for high throughput
With measurement times of e.g. 16.7 ms for 401 points (full two-port calibration, 200 MHz span, 100 kHz IFBW), high-speed data processing and fast LAN or IEC/IEEE/GPIB data transfer, the R&S®ZNL meets the speed requirements encountered in production. Throughput can be maximized by using the segmented sweep function. Here, the frequency axis is divided into segments, and sweep parameters such as output power, IF bandwidth and number of points can be defined separately for each segment to optimally match the DUT characteristics. This increases measurement speed without any loss in accuracy.