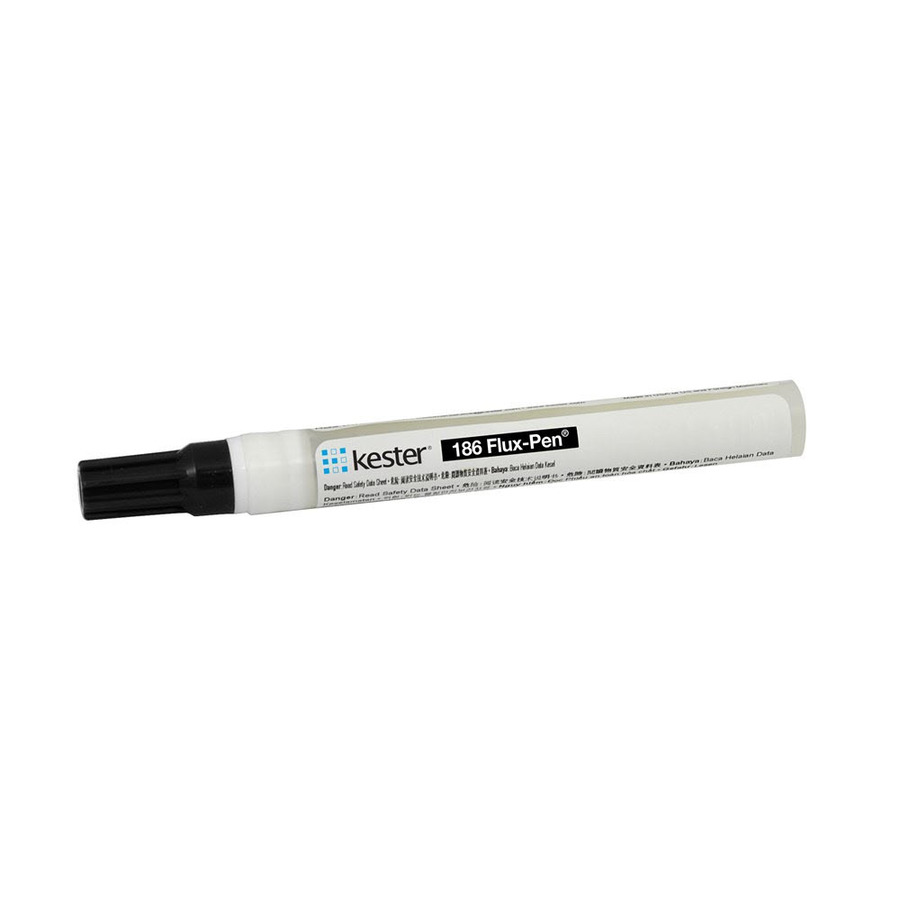 Flux Type:

Mildly Activated Rosin

Lead Free:

Yes

Description Price Table:

RMA Flux Pen

Drill Down Description:

RMA Flux Pen

Jensen Price Table Description:

Rosin Flux Pen

Model:

186

Primary Keyword:

Flux Pen

S3 Page Number Numeric:

276, 280, 422, 452, 486, 5, 57

S3 Page Number Text:

276, 280, 422, 452, 486, 5, 57

S3 Paginated Flag:

1

S3 Product Index:

111-677
Unique tool allows controlled application of flux eliminating the mess from flux bottles. Chisel point, spring loaded tip dispenses just the right amount of flux. Flux-Pen stops waste while limiting operator exposure to soldering chemicals. Kester 186 Flux-Pen® is specifically designed for leaded and lead-free rework of conventional and surface mount circuit board assemblies. 186 under MIL-F-14256, was QPL approved as Type RMA. Although the fluxing ability approaches that of Type RA flux, residues after soldering are non-corrosive and non-conductive. 186 has been developed for use in critical applications where difficult assemblies are to be soldered, but process requirements stipulate use of Type RMA flux. 186 possesses high thermal stability for soldering multi-layer assemblies which require higher temperatures. Exposure to high preheat temperatures does not degrade solubility of the residue in normal cleaning solvents. There is no surface insulation resistance degradation caused by the flux residue. The use of a minimum of ionic activating agents and the inactive nature of the residue permits leaving the residue on circuit board assemblies for many applications. The flux residue is also moisture and fungus resistant.