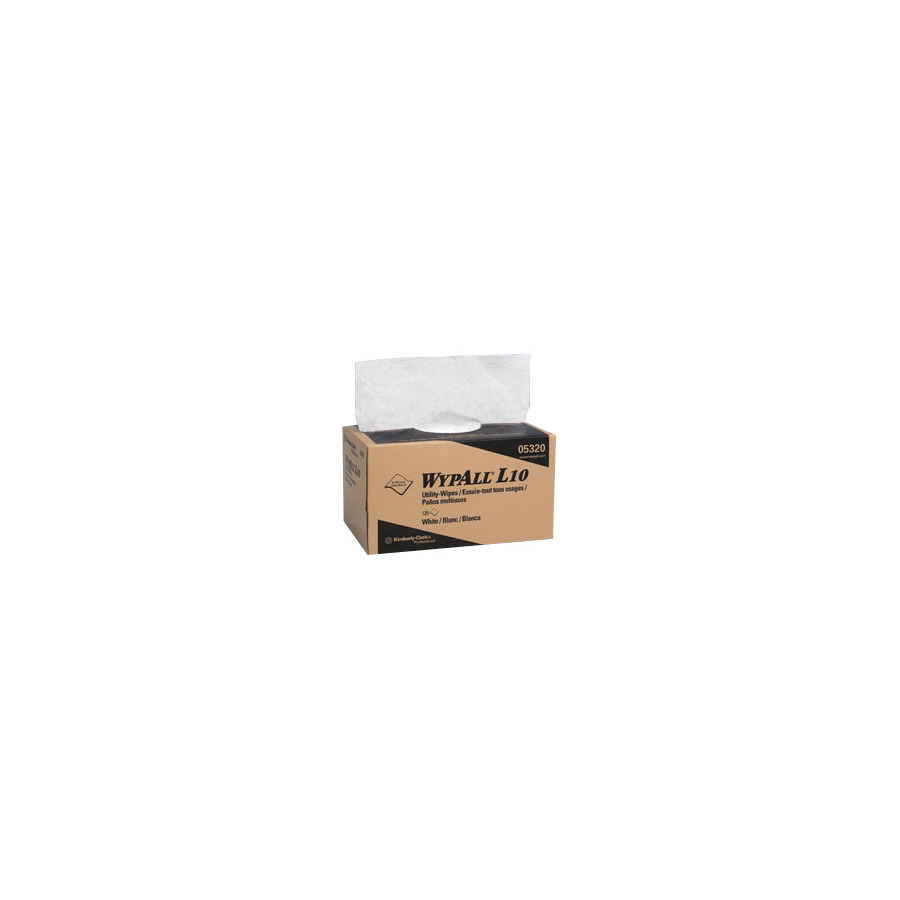 Patented process makes WYPALL L10 Wipers better than ever for cleaning and wiping messes. Value and versatility - WYPALL L10 Wipers perform reliably on everyday wiping tasks.
• Strength and durability for general clean-up tasks
• Texture enhances cleaning performance
• Outstanding absorbency reduces use


125 wipes in a pop-up box, 9" x 10.5", white. . Non-Stocking Item. May Require Additional Time To Ship.