Transforming Technologies MT2448B 2 Layer Rubber ESD-Safe Table Mat Blue 24inch x 48inch

Transforming Technologies MT2448B 2 Layer Rubber ESD-Safe Table Mat Blue 24inch x 48inch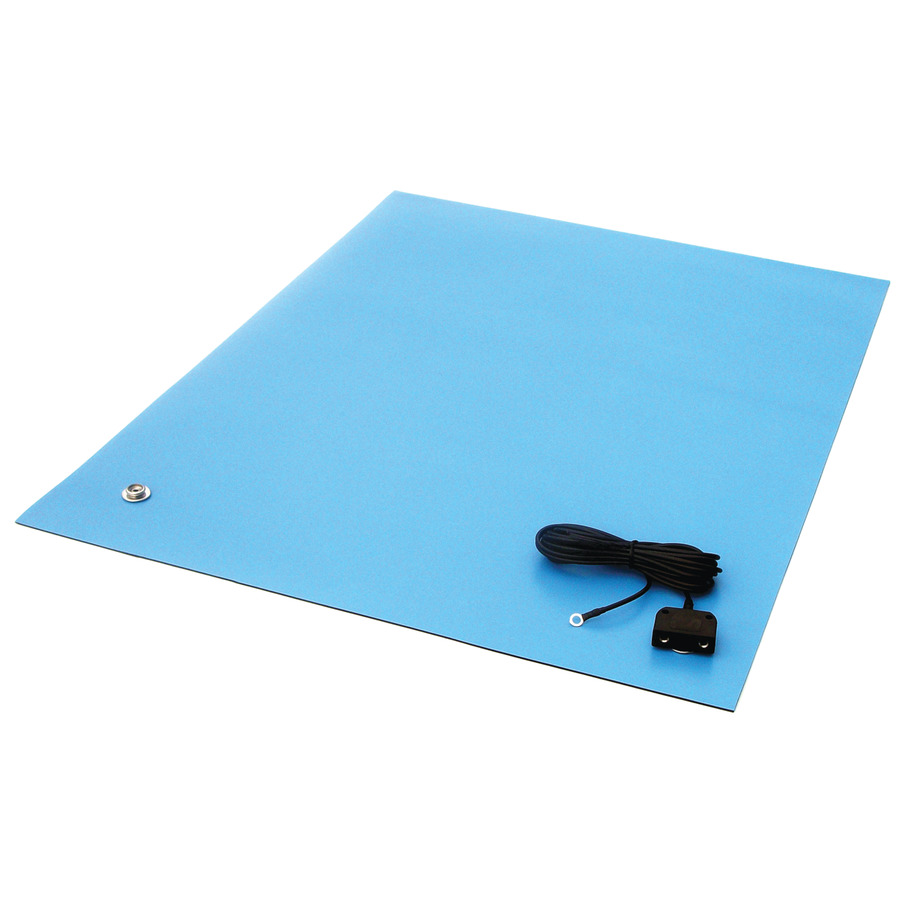 Color:

Blue

Cord and Snap Included:

Yes

Number of Layers:

2

Thickness:

.080

Width:

24

Description Price Table:

Mat

Drill Down Description:

2 Layer Rubber ESD-Safe Table Mat, Blue, 24 x 48""

Length UOM:

" 758ST6124"

Model:

MT2448B

Primary Keyword:

Table Mat

Size:

24 x 48""
Easy to Clean Smooth Work Suface
Dissipative work surface 10⁶- 10⁸ ohms Rtt
Resistance to ground 8 x 10⁶-⁸
Resistance point to point 2 x 10⁶-⁸
Charge decay (5kV to 50V) seconds .0.01
Meets or exceeds requirements of ANSI ESD-S20.20
Durable 2-ply rubber with a conductive layer backs the static dissipative top layer that creates outstanding electrical performance characteristics. Offers excellent resistance to hot solders, soldering irons and most solvents. Available in rolls or cut mats. Mats are packaged individually with two (2) female 10mm snaps. Grounding hardware included.