Astro-Med TMX-18 HIgh Speed Data Acquisition System
Astro-Med TMX-18 HIgh Speed Data Acquisition System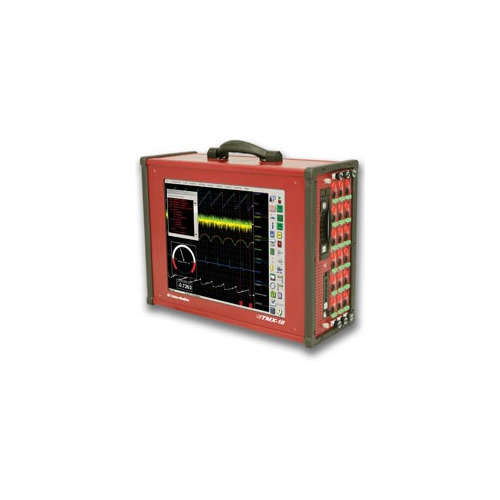 Brand:

Astro-Med

Condition:

Rental
17" LCD High-Resolution Touch Screen Display
18 Channels of Voltage & DC Bridge Inputs
Dedicated 1 TByte Removeable Hard Drive for Data Capture
800 kHz Sample Rate/Channel
100 kHz Bandwidth
With the TMX-18, there's no need to fumble with awkward buttons or knobs and complicated configurations! The TMX-18 features a high resolution, 17" touch screen display, as well as pre-defined set up options, making test setup a breeze! With the TMX-18, you will be up and running in no time!
Do multiple users in your group require different setups? No problem. With the TMX-18, you can easily create and switch among multiple setup configurations.
Whether your test runs for 100 milliseconds or 100 hours, the TMX-18 won't miss a glitch. With its dedicated, 1 TByte hard drive for data capture, the TMX-18 is ideal for long-term trending and high-speed event detection. Each channel uses a separate 16 bit A/D for perfect data synchronization. Astro-Med's powerful BackChannel technology ensures precise synchronization of analog, audio, video and data bus inputs. We do not rely on Windows® to synchronize your data.