B&K Precision 732A Sound Level Meter
B&K Precision 732A Sound Level Meter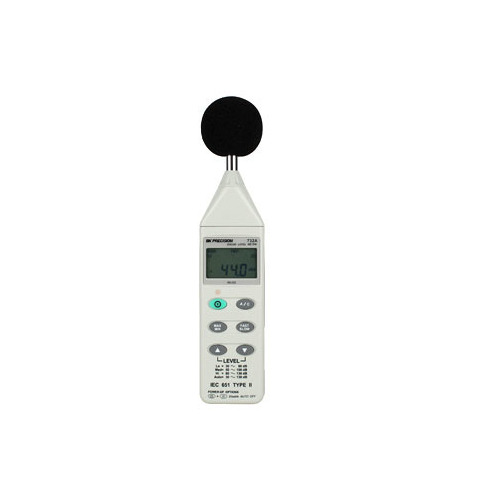 Manufacturer:

B&K Precision

Condition:

New

TestEquity Part #:

20677.1

Manufacturer Part #:

732A

Meta Description:

Shop here for the B&K Precision 732A Sound Level Meter plus the other tools & supplies. With unmatched product selections, TestEquity offers everything you need to get the job done.
Digital Sound Level Meter RS-232C Interface (optional software kit) Bargraph MAX/MIN function Auto Ranging (30 - 130dB) Resolution 0.1dB Level Range Display AC/DC Signal Output Auto Power Off Backlit LCD 1-Year Warranty
Whether you are testing for OSHA compliance, quieting equipment, or monitoring the roar of a stadium crowd, B&K Precision's Sound Level Meters can get the job done. The model 732A Sound Level Meter provides 30 to 130 dB capability in three convenient measurement ranges Low, Med and Hi with an accuracy of ±1.5 dB.
The meter meets the IEC 651 Type II and includes frequency weighting A & C and fast and slow time weighting. Two auxiliary ports provide either AC output, 1Vrms full scale, or DC output, 10mV /dB. With the model 732A, B&K Precision can meet all your sound testing needs.