Flir E50 (64501-0201) Thermal Imaging InfraRed Camera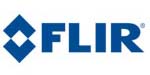 Flir E50 (64501-0201) Thermal Imaging InfraRed Camera
18682.1
MFG #: E50 (64501-0201)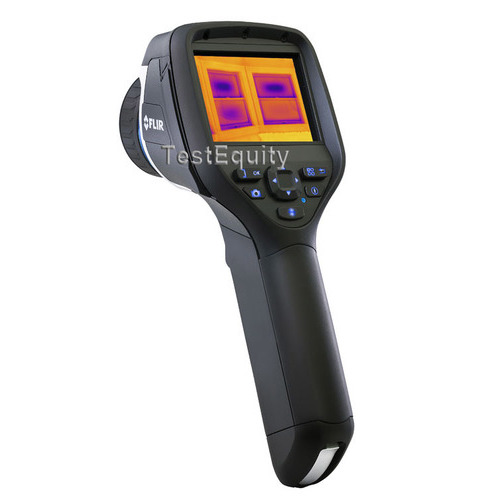 Brand:

Flir

Condition:

New

Family Models:

E50, E50bx

Discontinued:

Yes
Higher quality IR at 43,200 pixel (240 × 180) resolution
Temperature calibration standard at 650°C
3.5" touch-screen LCD
MSX® Thermal Image Enhancement
Manual focus / 4x digital zoom
60 Hz image frequency
Auto/manual level span adjustments
Isotherm and automatic hot/cold detection marker
Radiometric and non-radiometric IR video streaming
Composite video and USB-mini outputs
FLIR Tools software for camera updates included
3.1 megapixel digital visible light camera with lamp
Thermal sensitivity of 0.05°C (0.045°C E50bx)
DeltaT temperature difference function
3 moveable spots and 3 box areas
Thermal fusion to blend IR with visible light images
MeterLink via Bluetooth to clamp and moisture meters
Includes: Memory card, Li-Ion rechargeable battery, power supply, USB and Video cable, hand strap, lens cap and hard carrying case
2-Year warranty (extended to two years when camera is registered)
Flir E50, E50bx: Picture-In-Picture Fusion and Wi-Fi


FLIR MSX® Multi-Spectral Dynamic Imaging
A new technology based on FLIR's unique onboard processor that provides extraordinary thermal image details in real time. Unlike traditional thermal fusion that inserts a thermal image into a visible-light picture, FLIR's new MSX embosses digital camera detail onto thermal video and stills.
Key Spefications of E50 and E50bx* Thermal Imagers
E50
E50bx
Resolution
240 × 180
240 × 180
Total Pixels
43,200
43,200
Thermal Sensitivity
<0.05°C
<0.045°C
Accuracy
+/-2% or 2°C
+/-2% or 2°C
Temperature Range
-4°F to 1,202°F
(-20°C to 650°C)
-4°F to 248°F
(-20°C to 120°C)
* bx versions are especially suited for building diagnostics.
See Data Sheet(s) for complete specifications.
Superior Thermal Imaging – 43,200 pixels (240 × 180) for better long-range accuracy
Improved Digital Camera – 3 megapixel resolution provides clearest visible light pictures in its class and includes bright LED lamp that doubles as a flashlight
New! Wi-Fi Connectivity – Send images and data to an iPhone® or iPad® to share reports and critical information quickly using the FLIRViewer App
Laser Pointer – Pinpoints a reference spot with a laser and aligns a marker to it on the image for precise detection
Accurate Temperature Measurements – Accuracy calibrated within 2% or +/– 2°C to meet the standard you can always trust FLIR to deliver
Scalable P-i-P and Thermal Fusion – Overlay thermal and visible images for easy location identification and clearer documentation
Multiple Measurements – Add up to 3 box areas and 3 moveable spots using the touchscreen to gather more detailed temperature information
Annotation – Add voice comments via Bluetooth headset and text notes from the touchscreen keypad
Unmatched Warranty – FLIR's exclusive Double Diamond warranty covers the whole camera for 2 years, the battery for 5 years, and the detector for 10 full years.
Plenty of Extras – Small, light, and rugged with large, backlit, easy-to-operate buttons, 6 palette choices, and more
The E-Series imagers are designed to fit into your IR inspection program, budget, and the palm of your hand.
Quantify problems with MeterLink-enabled clamp and moisture meters
Add Up to 3 Moveable Measurement Spots Easily
Picture-in Picture Display
The FLIRViewer App links E-Series cameras with iPad and iPhone
This item is only offered for end use in the United States. Please contact us for sales to Canada.