Flir i3 Thermal Imaging InfraRed Camera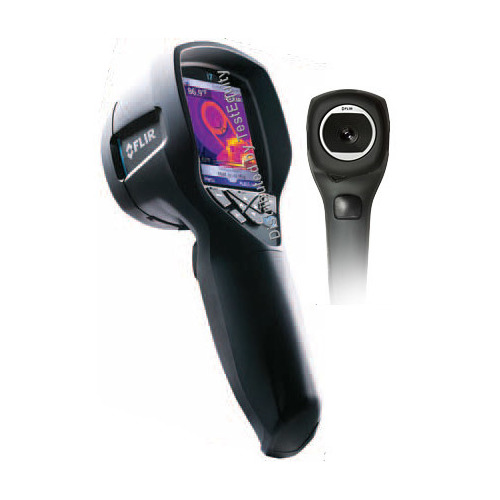 Brand:

Flir

Condition:

New
Compact, Focus-Free, Easy-to-Use and Lightweight (13oz)
MSX® Thermal Image Enhancement
Spot measurement mode
Temperature range: -4°F to 482°F (-20°C to 250°C)
60 x 60 IR detector resolution (3,600 pixels)
Thermal Sensitivity (N.E.T.D): <0.15°C @ 25°C
High accuracy of ±2% helps you find problems faster and easier
Large 2.8" color LCD
Double molded rugged design with easy grip handle construction meets IP43 dust/splashproof standards
MicroSD™ card stores up to 5000 Radiometric JPEG format images
Complete with 2G microSD™ card, Li-Ion rechargeable battery, 100-240 AC adapter/charger with with EU, UK, AU and US plugs, USB cable, hand strap and case
Includes QuickReport™ software for analysis of radiometric images
Two-year warranty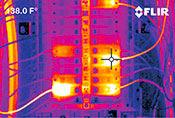 Thermal cameras give you thousands of accurate temperature readings in every image, so you'll get the whole picture – up close or far away.
Compact Thermal Cameras for Building Diagnostics & Predictive Maintenance
There's no reason for you to use antiquated technology to solve the modern-day problems you deal with every day.
Temperature guns may be convenient and inexpensive, but they are painstakingly slow to use when scanning large areas.
The Flir i3 lets you see the whole picture with thousands of precise temperature measurements in every image — so you'll always get accurate readings. And you can stay safely away from energized equipment.


FLIR MSX® Multi-Spectral Dynamic Imaging
A new technology based on FLIR's unique onboard processor that provides extraordinary thermal image details in real time. Unlike traditional thermal fusion that inserts a thermal image into a visible-light picture, FLIR's new MSX embosses digital camera detail onto thermal video and stills.
Whether you're just getting started, or are an experienced thermal imager, you'll find that the affordable i3 delivers high-quality, cost-effective thermal images.
This item is only offered for end use in the United States. Please contact us for sales to Canada.