Fluke 1736 EUS Three-Phase Energy Logger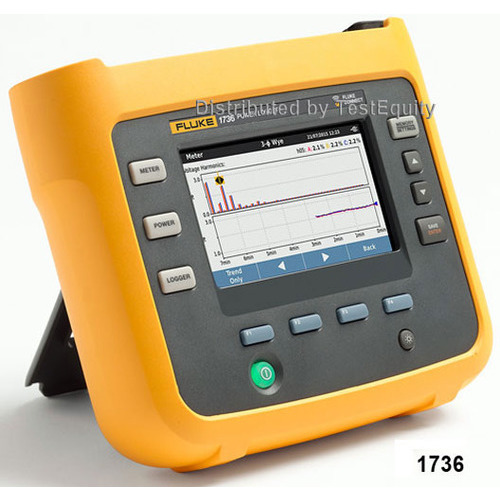 Condition:

New

Drill Down Description:

Three-Phase Energy Logger

Model:

1736 EUS

Quote Required:

No

Web Meta Description:

Browse through each item you'll need for your task, including the Fluke FLUKE 1736/EUS Three-Phase Energy Logger. TestEquity offers various delivery options to help meet your deadlines.

S3 Part Number:

24567.1

1,000 V, 6,000 A
Simultaneously measure and log voltage, current, power, harmonics and associated values
Measure all three phases and neutral with included 4 flexible current probes
View data locally on the instrument, via the Fluke Connect™ App or through through WiFi
Stores more than 20 separate logging sessions
Capture dips and swells: includes event waveform snapshot, along with date, timestamp and severity
Bright, color touch screen
Optimized user interface reduces connection uncertainty with intelligent verification function
Complete "in-the-field" setup through the front panel or Fluke Connect™ App
Convenient instrument powering allows powering instrument directly from the measured circuit
Fully integrated logging allows you to connect other Fluke Connect™ devices to the Fluke 1738
Two USB ports: one for PC connection, another for quick, simple data download to standard USB drives
Compact size: designed to fit in tight spaces and panels
600 V CAT IV/1000 V CAT III rated
Battery life: four-hour operating time (backup time) per charge on lithium-ion battery
Safeguard from theft with an optional hefty, durable Kensington lock
Closely analyze energy consumption and power quality with Fluke's Power Quality Analyze application software's automated reporting
Two-year warranty
The Fluke 1736 and 1738 are the first Three-Phase Power Loggers with the Fluke Connect® mobile app and software, making them the ideal test tool for conducting energy studies and basic power quality logging. An optimized use interface, flexible current probes, and an intelligent measurement verification function that allows you to digitally verify and correct connections makes setup easier than ever. Access and share data remotely via the Fluke Connect® app so you can maintain safer working distances and make critical decisions in real-time, reducing the need for protective equipment, site visits and check-ins. Quickly and easily chart and graph measurements to help identify issues and create detailed reports with Fluke Energy Analyze Plus software.
The 1738 includes advanced limit based analysis (uses EN510160 limits), the capability to connect two Fluke Connect® devices for logging of supplementary parameters and a WiFi / Bluetooth (BLE) dongle (check for availability in your region).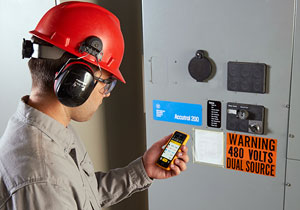 Fluke 1736/B
Fluke 1736/EUS
Fluke 1738/B
Fluke 1738/EUS
Functions
PQ Health (EN50160 analysis)
Opt.
X
Fluke Connect® module support (up to 2 modules)
Opt.
X
Recording
Waveform Snapshots + RMS profile
Opt.
X
Included Accessories
WiFi only adapter
X
-
WiFi and BLE adapter
Opt.
X (opt. w/ 1738B)
USB flash drive (4GB)
X
X
USB Cable
X
X
3PHVL-173 Flat Cable
X
X
Two (2) 0.1m cables: 1 red, 1 black
X
X
Two (2) 1.5m leads: 1 red, 1 black
X
X
Alligator clips
X
X
C173x Soft Case
X
X
Color Coding set
X
X
173x-Hanger kit
Opt.
X
MP1-Magnet Probe
Opt.
4
i173X-flex1500 12"
4 (opt. w/ 1736/B)
4 (opt. w/ 1738/B)
Power cord
X
X
Fluke Connect: the Largest Suite of Connected Test Tools in the World!
The Fluke Connect wireless system is the best way for maintenance technicians to stay in contact with their teams without leaving the field. The Fluke Connect app works with scores of Fluke tools to make diagnosing and solving problems easier than ever. By using the Fluke Connect tools with the app, you can efficiently and safely capture, store and share maintenance data from the field.
Please refer to Data Sheet for complete specifications.