Fluke 179/1AC2 Electrician's Combo Kit (FLUKE 179/1AC-II)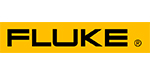 Fluke 179/1AC2 Electrician's Combo Kit (FLUKE 179/1AC-II)
Brand:

Fluke

Condition:

Used

Family Models:

179/1AC2

Discontinued:

Yes
This is a discontinued product
Rugged Multimeter and Non-Contact Voltage Detector Combo Kit
Fluke 179 true-rms digital multimeter
Fluke 1AC-II non-contact voltage tester, 90-1000V
TL224 SureGrip
Silicone test leads
TP220 SureGrip
Industrial test probes
AC220 SureGrip
heavy duty alligator clips
80BK integrated temperature probe
TPAK magnetic hanger
C35 lightweight carrying case
Discontinued.
All Your Electrical Troubleshooting Tools in One Package
To save you time, effort and energy, you can purchase the Fluke 179 True-RMS Digital Multimeter along with industrial strength test lead sets plus a non-contact voltage detector — all in a sleek, durable carrying case.
This kit provides industrial electricians core tools in one pack... all to help you troubleshoot complex machinery and get the job done safely and efficiently.