Fluke 437-II 400 Hz Three-Phase Power Quality and Energy Analyzer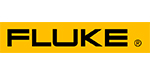 Fluke 437-II 400 Hz Three-Phase Power Quality and Energy Analyzer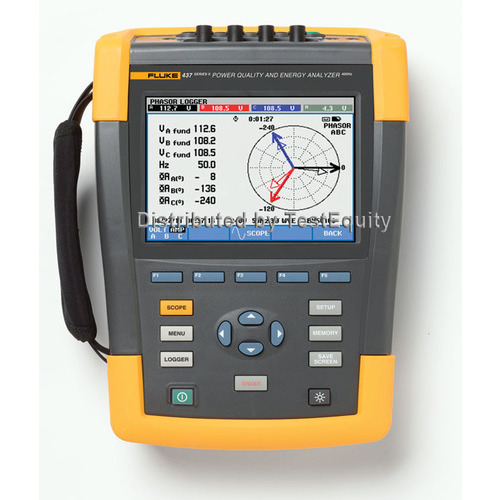 Brand:

Fluke

Condition:

New

Family Models:

FLUKE 437-II
400 Hz measurement
Simultaneously measure AC output power and DC input power
PowerWave data capture: Capture fast RMS data, show half-cycle and waveforms
Energy loss calculator: Classic active and reactive power measurements
Troubleshoot real-time
Highest safety rating in the industry: 600 V CAT IV/1000 V CAT III rated
Measure all three phases and neutral
Automatic Trending: All measurements automatically recorded
System-Monitor: Ten power quality parameters on one screen
View graphs and generate reports (analysis software included)
Seven-hour Battery life
User-configurable Logger feature
400 Hz measurement


The Fluke 437 Series II Power Quality and Energy Analyzer is designed specifically for the defense and avionics industries. Equipped with all the functionalities of the 435 II including PowerWave, Power Inverter Efficiency and an Energy Loss Calculator, the 437 II goes one step further by measuring up to 400 Hz. By increasing the power frequency to 400 Hz, transformers and motors can be much smaller and lighter than at 50 Hz or 60 Hz, which is an advantage in aircraft, submarines, space crafts, and other military equipment and hand-held tools. The 437 II model captures power quality measurements for these types of avionic and military systems.
PowerWave data capture
For some users, loads switching is a cause of power quality problems. When loads switch on, the current draw sometimes causes the voltage to drop to a level that causes other equipment to malfunction. The PowerWave function available in the 435 and 437 Series II models enables users to capture voltage, current and frequency signals simultaneously at a high speed to see which interaction is potentially causing problems. PowerWave goes beyond standard power quality measurements; PowerWave's fast data capture mode enables system dynamics to be characterized.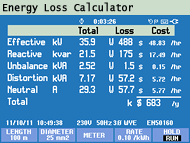 Unified power measurement
Previously, only experts could calculate how much energy was wasted due to power quality issues; utilities could calculate the cost, but the required measurement process was beyond the reach of average electricians. With the new, patented Unified Power function of the 430 Series II, you can use one handheld tool to determine how much power is being wasted, and calculate exactly what the extra consumption costs. Fluke's patented Unified Power Measurement System provides the most comprehensive view of power available, measuring:
Parameters of Classical Power (Steinmetz 1897) and IEEE 1459-2000
Detailed Loss Analysis
Unbalance Analysis
Unbalance Analysis
These UPM calculations are used to quantify the fiscal cost of energy loss caused by power quality issues. The calculations are computed, along with other facility-specific information by an Energy Loss Calculator that ultimately determines how much money a facility loses due to wasted energy.
Logger: Record the detail you need
User-configurable, long-term recording of MIN, MAX and AVG readings for up to 150 parameters on all three phases and neutral. Enough memory is available to record 600 parameters for over a year with 10 second resolution, or capture smaller variations with resolution down to 0.25 seconds. The logger function is quickly accessed by the LOGGER button, the simple step-by-step setup makes capturing your important measurements as easy as can be.
Power inverter efficiency
Power inverters take DC current and transform it into AC current, or vice versa. Solar generation systems usually include an inverter that takes the DC energy from the solar cells and converts it to useful AC power. Inverters can lose performance over time and need to be checked. By comparing the input power with the output power you can determine the system efficiency. The 435 and 437 II models can measure the efficiency of such inverters by simultaneously measuring the DC and AC power of a system to determine how much power is lost in the conversion process.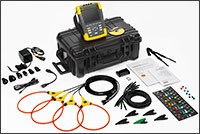 Includes: BC430 Power Adapter, International plug adapter set, BP290 (Single capacity Li-ion battery) 28 Wh (7 hours or more), TL430 Test lead and Alligator clip set, WC100 color coding clips and regional decals, i430flex-TF, 24 inch (61 cm) length, 4 clamps, 8 GB SD card, PowerLog on CD (includes operator manuals in PDF format), and USB cable A-Bmini. Please note: 437-II/BASIC does not include current probes. These must be ordered separately.
Visit the Fluke Series II Power Quality/Energy Analyzers page for additional information. >>