Fluke A3000 FC Fluke Connect Series Wireless Digital Multimeter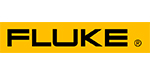 Fluke A3000 FC Fluke Connect Series Wireless Digital Multimeter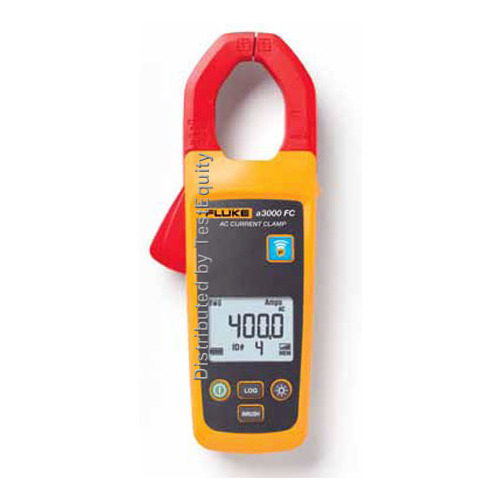 Brand:

Fluke

Condition:

New

The new Fluke Connect system of test tools communicates with the new Fluke Connect mobile app on your Android™ or iOS smart device, allowing you to share live measurements, monitor readings from safe distances, and get your job done easier than ever before. The wireless digital multimeter functions as the mobile hub, displaying readings from up to three module tools simultaneously from up to 20 meters away.
3000 FC Wireless Digital Multimeter
a3001 FC Wireless iFlex AC Current Module
v3000 FC Wireless True-rms AC Voltage Module
v3001 FC Wireless DC Voltage Module
t3000 FC Wireless K-Type Temperature Module
a3003FC Wireless DC Current Clamp Meter
a3004FC Wireless DC Milliamp Clamp Meter
Fluke Connect Videos: Facts in the Field | Easy 3-Phase Measurements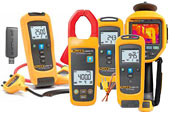 Fluke Connect Wireless System
Introducing the Fluke Connect Wireless System
The Fluke Connect™ wireless system is the best way for maintenance technicians to stay in contact with their teams without leaving the field. The Fluke Connect™ app works with more than 20 Fluke tools to make diagnosing and solving problems easier than ever. By using the Fluke Connect™ tools with the app, technicians can efficiently and safely capture, store and share maintenance data from the field. Furthermore, technicians and managers can access historical or live data from anywhere because it is automatically saved to the Fluke Cloud.
The Fluke Connect Wireless Modules
Providing the flexibility to build your wireless test tool system how you want — when you want.
See it. Save it. Share it.
All the facts, right in the field.

Fluke Connect with ShareLive™ video call lets you stay in contact with your entire team without leaving the field. The Fluke Connect mobile app is available for Android™ (4.3 and up) and iOS (4s and later) and works with over 20 different Fluke products — the largest suite of connected test tools in the world.

Make the best decisions faster by viewing all temperature, mechanical, electrical and vibration measurements for each equipment asset in one place. Get started by downloading the Fluke Connect app today.
a3001 FC
iFlex AC Current Module

0.5 A to 2500 A AC
v3000 FC
True-rms AC Voltage Module

Measure up to 1000 V

v3001 FC
DC Voltage Module

Measure up to 1000 V dc

t3000 FC
K-Type Temperature Module

-200°C to 1372°C
Fluke 3000 FC Kits
For electrical and electro-mechanical inspections, reactive maintenance, insulation testing, and process measurements including temperature.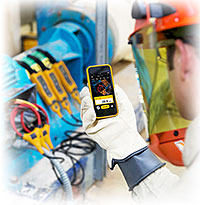 3000 FC Industrial Kit
DMM, three iFlex clamp modules, one ac voltage module and accessories

3000 FC General
Maintenance Kit
DMM, iFlex clamp module, ac & dc voltage modules and accessories

3000 FC HVAC Kit
DMM, ac current clamp module, temperature module and accessories

v3000 FC Kit
DMM, ac voltage module and accessories
t3000 FC Kit
DMM, temperature module and accessories

a3000 FC Kit
DMM, ac current clamp, module and accessories

a3001 FC Kit
DMM, iFlex clamp module and accessories

v3001 FC Kit
DMM, dc voltage module and accessories

v3003 FC Kit
DMM, ac voltage and dc voltage modules and accessories