Fluke Networks CFP-100-Q-W CertiFiber Pro Quad OLTS Certification Kit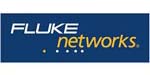 Fluke Networks CFP-100-Q-W CertiFiber Pro Quad OLTS Certification Kit
26710.1
MFG #: CFP-100-Q-W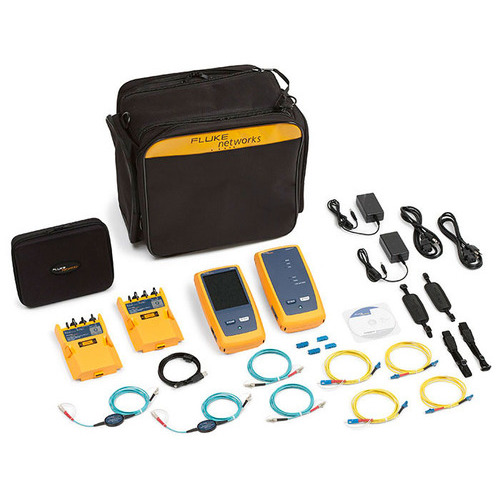 Brand:

Fluke Networks

Condition:

New
An Encircled Flux compliant Quad OLTS certification kit for testing multimode and singlemode links
Fastest time to certify - two fibers at two wavelengths in three seconds.
Future-ready Versiv platform supports copper certification to Category 8, OTDR testing and inspection.
Contractors using Versiv report a two-thirds reduction in certification costs.
Encircled Flux compliant as required by ANSI/TIA and ISO/IEC
Integrates with LinkWare Live to manage jobs and testers from any smart device.
Taptive user interface provides simple, animated guidance to eliminate incorrect reference setup and "negative loss" errors.
Convenient quad module supports both multimode and singlemode loss testing
Extended singlemode distance range to 130k
Built in Visual Fault Locator
The CertiFiber Pro Optical Loss Test Set improves the efficiency of fiber optics certification. The Taptive user interface simplifies set-up, eliminates errors and speeds troubleshooting. A set reference wizard ensures correct reference setting and eliminates negative loss errors. Built on the future-ready Versiv platform, CertiFiber Pro OLTS provides merged Tier 1 (Basic) / Tier 2 (Extended) testing and reporting when paired with OptiFiber Pro module. A convenient quad module supports both singlemode and multimode and is multimode Encircled Flux compliant. Copper certification and Wi-Fi Analysis and Ethernet troubleshooting modules are also available. Analyze test results and create professional test reports using LinkWare Management Software.
CertiFiber Pro's double ended fiber optic inspection capability allows you to inspect and certify fiber optic connector end-faces at both ends of your fiber link in less than a second so you can get your job done the first time. This double ended fiber optic inspection capability provides automated PASS/FAIL certification, takes the guess work out of fiber inspection so anyone can be a fiber expert.
Performance:
Three-second Autotest optical loss measurement of two fibers at two wavelengths with distance measurement and optical loss budget calculation
Provides automatic Pass/Fail analysis to industry standards or custom test limits
Identifies incorrect test procedures resulting in negative loss readings
Double ended Pass/Fail certification of fiber optic connector endfaces
Graphical indication of problem areas on fiber endfaces due to contamination, pits, chips and scratches
Interchangeable power meter adapters available for all typical connector types (SC, ST, LC and FC) to enable the most accurate 1-jumper reference method
Built-in visual fault locator for basic troubleshooting and polarity determination
Dual wavelength measurement capability on a single fiber allows the tester to be used in applications that require only one fiber link
Compliant with TIA-526-14-B and IEC 61280-4-1 Encircled Flux requirements with no additional equipment or procedures
Standards:
Allows combined OLTS Tier 1 (basic), OTDR Tier 2 (extended) certification, end-face inspection and reporting when paired with OptiFiber Pro OTDR
Set reference wizard verifies test reference cords (TRCs) per ISO/IEC 14763-3 and eliminates negative loss errors
Encircled Flux compliant optical launch conditions as required by ANSI/TIA and ISO/IEC standards for testing multimode fiber
Certify fiber optic endfaces to industry standards - IEC 61300-3-35
Includes: 1 Versiv Mainframe & Remote, (2) CertiFiber Pro Quad OLTS modules, SC/LC EF-compliant MM TRC Kit 50 µm, SC/LC SM TRC Kit, TRC Carrying Case, (2) LC/LC Simplex Adapters, (2) HandStraps, (2) Shoulder Straps, Carry Case, USB Interface Cable, Versiv Open Source Software CD, (2) AC Chargers, WiFi adpater, Statement of Calibration and Getting Started Guide.