Fluke Ti300 Thermal Imager
Fluke Ti300 Thermal Imager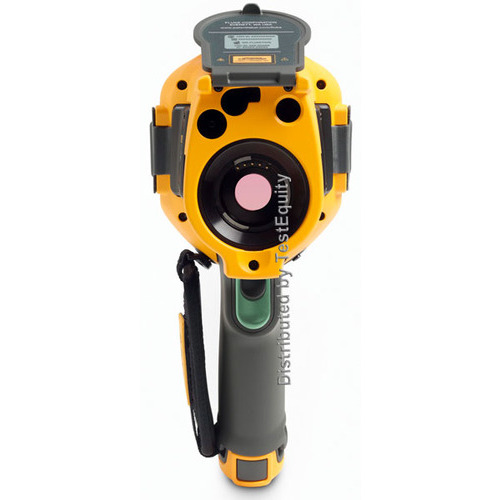 Manufacturer:

Fluke

Condition:

New

Family Models:

FLK-TI300 60HZ

-4°F to +1202°F (-20°C to +650°C)
240 x 180 detector, 43,200 pixels, 60 Hz
Detect and communicate issues faster with patented Fluke IR-Fusion® with AutoBlend™ mode
Faster communication with wireless image transfer directly to your PC, Apple® iPhone® or iPad®
Video recording both standard and radiometric*
Rechargeable, field replaceable smart batteries with LED display to show charge levels for excellent field flexibility
Two-year warranty
Powerful high-performance features make troubleshooting fast and easy.
Technology changes. Keeping current on critical innovations, Fluke has engineered the Ti300 infrared camera.
Being future-ready is part of its DNA. You can test and measure with wireless speed and ease and connect with other wireless devices. If there's an infrared camera in your future, make sure it's one with a future. A new generation of auto focus to ensure in-focus images every, single, time.
The Fluke Ti300 infrared cameras is equipped with LaserSharp™ Auto Focus for perfectly focused images. Every. Single. Time. Every infrared camera user knows that focus is the single most important thing to ensure when conducting an infrared inspection. Without an in-focus image temperature measurements may not be accurate, sometimes by as much as 20 degrees, so it's much easier to miss a problem. LaserSharp auto focus tells you exactly where you are focusing. It uses a laser to calculate the distance to your target before it focuses. Place the red laser dot on the equipment you are inspecting, then pull and release the trigger for a perfect in-focus image.
Field-installable telephoto and wide angle lenses are available for added versatility for special applications and voice annotation makes pen and paper no longer necessary.
As always, Fluke SmartView® software is included at no additional charge.
*Coming soon via firmware update. Users notified via SmartView software when available.
Included: standard infrared lens; ac power supply and battery pack charger (including mains adapters); two, rugged lithium ion smart battery packs; Micro SD memory card with SD adapter; 3m USB cable; 3m HDMI video cable; SmartView® software with free software upgrades for life; rugged, hard carrying case; soft transport bag; adjustable hand strap; printed users manual (five languages); CD user manual; warranty registration card.