Fluke Ti400 Thermal Imager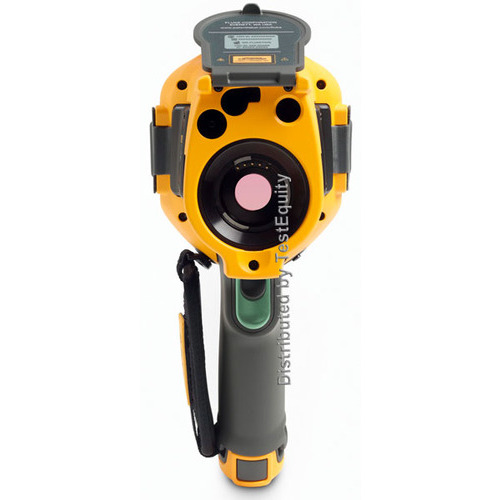 Brand:

Fluke

Condition:

New

Family Models:

FLK-Ti400 60HZ
The Fluke Ti32 Infrared Camera has been discontinued, and Fluke recommends this Fluke Ti400 as a replacement
Fluke Ti400 Key Features
-4°F to +2192°F (-20°C to +1200°C)
320 x 240 detector, 76,800 pixels, 60 Hz
FOV: 24° x 17°
IR-OptiFlex™ Focus System
LaserSharp™ Auto Focus
IR-PhotoNotes™ Annotation System
Multi-mode video recording
IR-Fusion® Technology
Electronic compass
Two-year warranty

A New Generation Imager with Next Generation Performance
Your confidence level is about to go up a notch. With the Ti400's precision laser technology, you can focus on your target with pinpoint accuracy and know you're getting the correct image and temperature measurements you need. Troubleshooting has never been easier. This isn't hit-and-miss technology. This is point-and-shoot-and-get-it-right every single time performance.
Fluke innovation makes it easier to do more in less time.
IR-PhotoNotes™ Annotation System
Get an exact reference to your problem area by capturing multiple photos per file. Add images of equipment, motor nameplates, workroom doors or any other useful or critical information.
Multi-mode video recording
Troubleshoot with the industry's only infrared camera that offers the proprietary IR-Fusion® Technology and records focus-free video in visible light and infrared. Monitor processes over time, easily create infrared video reports, and troubleshoot frame-by-frame. Easily download to PCs for video viewing and analysis.
SmartView® Mobile
Bring your office to your inspection site with the free SmartView Mobile app. Create an inspection report while still at the inspection site and communicate directly to your client or manager via your Apple® iPhone® or iPad®.
Electronic compass
Make sure you and others know the location of the problem.
Compass readings easily appear in images and reports.
IR-OptiFlex™ Focus System
Discover issues significantly faster with Fluke's revolutionary, ultra-rugged focus system. The IR-OptiFlex™ Focus System gives you optimum focus by combining focus-free ease-of-use with the flexibility of manual focus on the same camera!
IR-Fusion® Technology
Enjoy the industry's only point-and-shoot IR-Fusion infrared cameras that provide five different user-selectable modes for greater clarity. Our patented technology blends digital and infrared images into a single image to precisely document problem areas. Fluke exclusive AutoBlend™ Mode generates a partially transparent image to make problem detection and communication fast and easy.
Rugged one-hand operation
Experience the most rugged and reliable, lightweight professional infrared camera around. One-touch focus, laser pointer, and torch. Point-and-shoot simplicity and the ergonomic design details that matter.
Included: standard infrared lens; ac power supply and battery pack charger (including mains adapters); two, rugged lithium ion smart battery packs; Micro SD memory card with SD adapter; 3m USB cable; 3m HDMI video cable; SmartView® software with free software upgrades for life; rugged, hard carrying case; soft transport bag; adjustable hand strap; printed users manual (five languages); CD user manual; warranty registration card.