Fluke Ti450 SF6 Gas Detecting Thermal Imager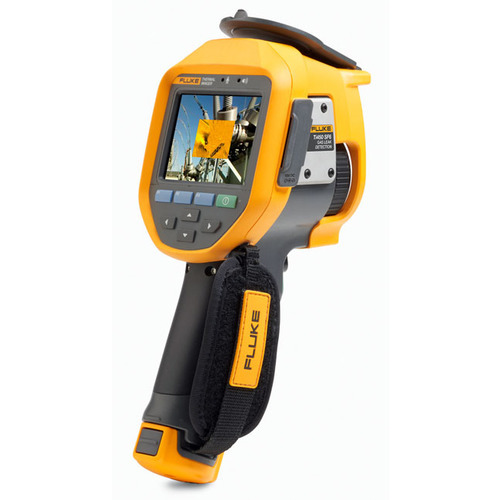 Brand:

Fluke

Condition:

New

Family Models:

FLK-TI450 SF6 60HZ
Infrared for every day. SF6 gas detection when you need it.
Detects and pinpoints the exact location of the SF6 leak – without shutting down equipment
Quick entry/exit button allowing quick toggling between gas imaging and infrared mode
320 x 240 resolution for gas and infrared images; SuperResolution to 640 x 480 in IR mode
Get in-focus images in both infrared and gas modes with LaserSharp® Auto Focus
Wirelessly connect your camera to the Fluke Connect® system to make faster decisions. Team members can see the same data and collaborate on identifying the problem or authorize work before you've left the inspection site.
IR PhotoNotes™ annotation system combines digital images with voice annotation
See additional details with optional smart lenses – no calibration required when swapping them between compatible cameras
Included SmartView® optimizes images, performs analytics, generate reports and export images
Capture clear, accurate IR images focused throughout the entire field with MultiSharp™ Focus
Small and lightweight, fits easily into your tool box
Two-year warranty
Two tools in one. At a one of a kind price.
Increase efficiency and save money with a top performing infrared camera that delivers pinpoint, state-of-the-art SF6 detection — conduct two critical functions with a single tool. Best of all, it's affordable enough to own, so you can conduct infrared and gas inspections whenever and wherever you want without having to incur rental costs or hire contractors.
More Effective than a Sniffer
While a gas sniffer doesn't determine the leak's exact origin, Fluke's Ti450 SF6 Gas Leak Detector is so accurate, it not only detects and locates the area of risk, it also precisely pinpoints leak locations without having to take the equipment offline. Your ability to spot leaks early takes the guessing out of when to schedule maintenance.
What is SF6 gas and why do Utilities maintenance teams use it: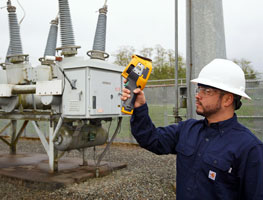 SF6, sulphur hexafluoride, is a greenhouse gas
It's also a great insulator in high voltage electrical equipment — reduces arc flash potential
Insulates circuit breakers, transmission line switches and underground distribution switches in substation equipment with higher than 35,000 volts (with corresponding high current)
This equipment is located outdoors in a substation environment
Two critical solutions in one remarkable IR camera
The Ti450 SF6 Gas Leak Detector tips the scales on performance and affordability. With its pistol grip comfort and point-and-shoot convenience, even the tough spots become easy to diagnose. With the added feature of SF6 pinpoint detection, you can get the analysis you need anytime, anywhere.
Included with Ti450 SF6: standard lens, 2x infrared telephoto lens, adjustable hand strap, AC power supply, battery pack charger (including universal AC adapters), two rugged lithium ion smart battery packs, USB cable, HDMI video cable, 4 GB micro SD card, HDMI eye piece, tripod holder and rugged, hard carrying case.
Gas Leak Detection Images (Click image to enlarge.)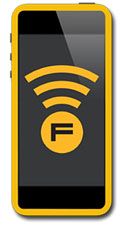 The Ti450 SF6 is part of Fluke Connect; a connected test tools and equipment maintenance software. Info >>