Fluke TiX1000 Thermal Imaging InfraRed Camera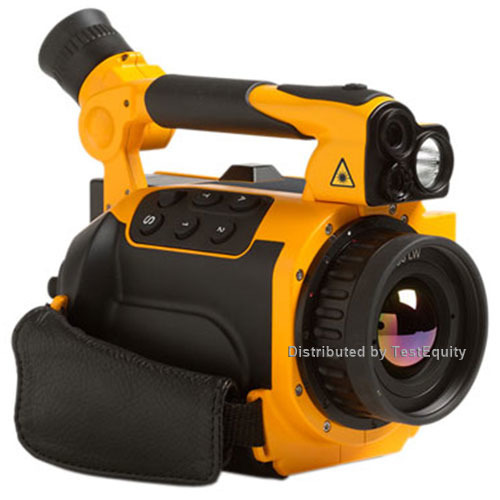 Brand:

Fluke

Condition:

New

Family Models:

FLK-TiX1000 30HZ
Fluke Expert Series

30 Hz HD infrared camera with Fluke Connect™ technology; (1024 x 768 resolution,
786,432 pixels) - 10 times standard 320 x240 cameras
FOV: 30.9° x 23.1° (30 mm lens)
Temperature range: -40 to 1200°C (-40 to 2192°F)
Work from greater distances. See a 5 mm target from 35 m using the Super Telephoto lens
8 MP visible light camera
Versatile viewing options for in-field viewing of images with viewfinder for outdoor use
Can be sub-windowed to 240 Hz frame rate for advanced applications (add-on option)
Get a premium in-field viewing experience for quick issue identification with the large 5.6" high-resolution LCD screen
Viewfinder: Tiltable LCoS color viewfinder display, 800 x 600 pixel resolution
Enhanced image quality and temperature measurement accuracy; 4 times the resolution and pixels than standard mode with SuperResolution (up to 3,145,728 pixels)
Advanced focus options for consistently in-focus images: LaserSharp® Auto Focus, auto focus, manual and EverSharp multifocal recording features
Compatible with 8 lens options (2x and 4x telephoto lenses, 2 wide angle lenses, 3 macro lenses, and 1 standard lens)
Convenient image transfer protocols: SD card, USB 2.0, video output DVI-D (HDMI), SmartView®, GigE Vision and RS232
The most spectacular Fluke infrared images ever.
EverSharp Mode
EverSharp mode utilizes the focus motor to capture multiple images from varying focal distances with the push of a button. Using special algorithms, SmartView® software will combine images taken from multiple focal distances and will create an image that sharpens the detail of not just the initial focal point, but also enhances the focus of the elements around the focal point. These infrared images turn out very impressive as all objects are then displayed in superb image quality.
Subwindowing
Sudden and rapid temperature changes can be a critical part of certain analysis. The TiX1000, and other Fluke Expert Series cameras, provide an optional Subwindowing mode (available at time of camera purchase). This feature is usually found only in cooled infrared cameras. Using these infrared sequences allows the user to document and analyze many frames of data per second to better understand sudden temperature changes.
SuperResolution provides 4x the resolution that's available on camera. Select the SuperResolution mode before you capture images. Then transfer them to the included SmartView® software and select the SuperResolution mode to reveal 3,145,728 pixels and see infrared in a whole new way.
Built with Fluke Connect™
Fluke Connect with ShareLive™ video call is the only wireless measurement system that lets you stay in contact with your entire team without leaving the field.
The Fluke Expert Series offers the best flexibility of the entire Fluke infrared camera portfolio to capture spectacular images close up or from a distance. The TiX1000 is compatible with eight lens options (2x and 4x telephoto lenses, 2 wide angle lenses, 3 macro lenses, and 1 standard lens).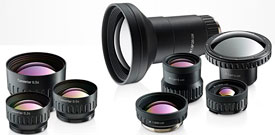 TiX-Series Lenses


w/ IP54-proof Bayonet Mount

1024 x 768
640 x 480
Description
Focal
Length
iFOV
(mRad)
FOV
(°)
iFOV
(mRad)
FOV
(°)
Super wide-angle lens
7.5 mm
2.3
135.8 x 101.4
3.3
128.9 x 92.7
FLK-Xlens/Wide
15 mm
1.1
67.8 x 50.7
1.7
62.3 x 46.4
FLK-Xlens/Stan
30 mm
0.6
32.4 x 24.7
0.8
30.9 x 23.1
FLK-Xlens/Tele
60 mm
0.3
16.4 x 12.4
0.4
14.9 x 11.3
FLK-Xlens/SupTele
120 mm
0.1
8.1 x 6.2
0.2
7.5 x 5.7
Optional lenses must be calibrated to the individual camera. If lens is purchased later, the camera will need to be returned for calibration with the lens. The Fluke TiX1000 ships with FLK-Xlens/Stan 30 mm lens. In addition to these wide angle and telephoto lenses, three Macro Lenses are available for the 30 mm and 60 mm lenses. Please refer to Data Sheet for complete specifications.
Included: two (2) rechargeable batteries, battery charger and adapter, AC adapter, SD card, SD card reader, protective lens cap, hand strap, neck strap, carrying case, warranty card, safety instructions and calibration certificate. CD includes product manuals and SmartView® software.