Hioki BT3554 Battery Tester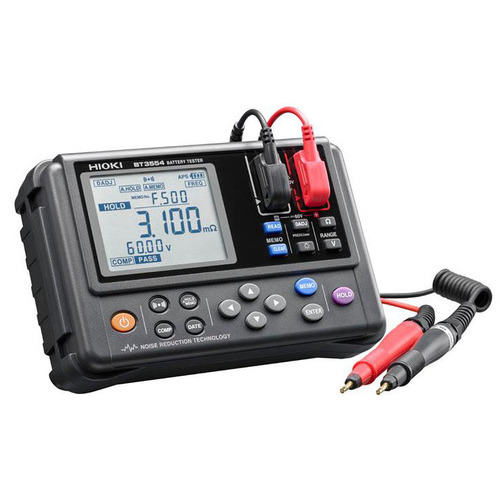 Condition:

New

Drill Down Description:

Battery Tester

Model:

BT3554

Quote Required:

No

Web Meta Description:

Browse through each item you'll need for your task, including the Hioki BT3554-01 Battery Tester w/ Bluetooth. TestEquity offers various delivery options to help meet your deadlines.

S3 Part Number:

26766.2
BT3554-01
Measure and save data in as fast as 2 seconds, a 60% improvement from the legacy 3554
Instantaneously diagnose degradation (PASS, CAUTION FAIL) by measuring internal resistance and voltage
Noise Reduction Technology improves noise resistance
Comparator functions Setting: First and second resistance limits, and lower voltage limit
Send or display measurement data in real-time via Bluetooth wireless technology
Temperature measurement (-10.0°C to 60.0°C)
One-year warranty
View Video: How to use Battery Testers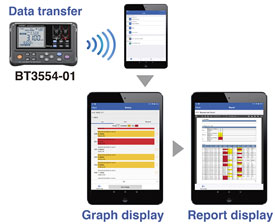 Speedy Diagnosis of Lead-Acid Batteries in as Fast as Two Seconds
Hioki portable battery testers support the maintenance of UPS and storage batteries critical to the life support of all businesses. The BT3554 battery internal resistance tester sets the standard for assessing the deterioration and remaining life of lead-acid batteries by giving a complete diagnosis via battery resistance testing. The BT3554-01 is built-in with Bluetooth® wireless technology for managing data on mobile devices.
Creating reports in the field with a dedicated app
The BT3554-01 features Bluetooth wireless technology. Measurement data loaded onto a tablet or smartphone can be viewed using templates and graphed to allow assessment of data by the cubicle (up to 500 data points). In addition, the app makes it possible to instantaneously create reports while in the field.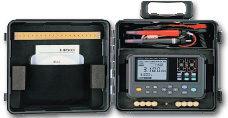 Includes: Zero adjustment board, Instruction manual, Precautions concerning use of equipment that emits radio waves (BT3554-01), Application software on CD, Power-on option sticker, Carrying case, LR6 eight (8) AA alkaline batteries, Spare fuse, USB cable, 9465-10 Pin Type Lead 9465-10, and Neck strap.