Hioki DT4212 Digital Multimeter
Hioki DT4212 Digital Multimeter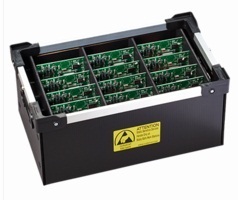 Condition:

New

Discontinued:

Yes

Family Models:

DT4211, DT4212

Manufacturer:

Hioki

Meta Keywords:

DT4212,Conductive,CON-DT4212
CATIII 600V and CATII 1000 V Long Battery Life Large Display LCD Backlight Temperature Measurement (DT4212) True RMS Measurement (DT4212) Large Variety of Options and Probes Three-year warranty
Extensive measurement functionality to meet the need to test multiple parameters
The Hioki DT4211 and DT4212 Budget Digital Multimeters reflect the concept of multifunctional capability, safety, and economy. Model DT4211 provides basic mean measurement capabilities, while the DT4212 delivers true RMS measurement to accurately test even distorted current values, especially useful in locations with inadequate power supply environments.
The DT4211 and DT4212 offer an extensive range of measurement functionality, including measurement parameters such as AC voltage, DC voltage, DC current, AC current, continuity check, diode test, resistance, capacitance, temperature (DT4212), and frequency.
DT4212: True RMS measurement
Technicians who perform electrical work may face deterioration of the power supply environment, for example in the form of distorted current waveforms as encountered with motors or inverters. Measuring such waveforms with mean rectification-type instruments yields readings that differ from actual values. Consequently, use of that type of DMM in the field while performing electrical work can lead to accidents, a reality that is fueling demand for true RMS instruments that are able to accurately measure even distorted waveforms. The DT4212 supports true RMS measurement. The DT4211 uses the mean value method.