Hioki PW3390 Power Analyzer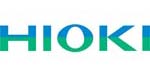 Hioki PW3390 Power Analyzer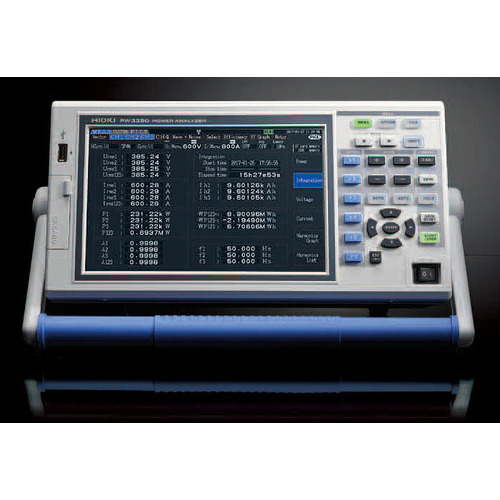 Brand:

Hioki

Condition:

New

Family Models:

PW3390-03
±0.04% basic power accuracy, among the best in its class
200 kHz measurement band with flat amplitude and phase accuracy that extend to high frequencies
Remarkably small and light footprint, enabling high-accuracy measurement to be easily carried out even in the field
High-accuracy, high-speed calculation of transient-state power in 50 ms; harmonic analysis; display of instantaneous waveforms; noise analysis; and simultaneous parallel calculation of all parameters, including efficiency loss
Send measured values to HIOKI data loggers using a Bluetooth® wireless technology compatible adapter (LR8410 Link-compatible products)
Simultaneous measurement of multiple circuits and ability to acquire synchronized data using up to 8 devices (for 32 channels)
Simple power measurement using clamp-on current sensors
Measurement of current and power inputs and outputs as part of the new WLTP fuel efficiency international standard
One-year warranty
High Precision Power Analyzer for Motor and Inverter Efficiency Analysis
The PW3390 is a high-precision, broad-range power analyzer for measuring electrical power from DC to inverter frequencies, providing four input channels to support single- and three-phase inverter motor systems up to 4000 A AC/DC with superior accuracy.
Complete Pursuit of Measurement Accuracy and High Frequency Characteristics
The PW3390 delivers 4 input channels and ±0.04% basic accuracy for power — the top instrument in its class. Achieve more precise measurements of the power and efficiency of high efficiency equipment used in power electronics. Further, a 200 kHz measurement band and flat amplitude and phase characteristics up to high frequencies enable the precise measurement of power at top frequency levels and low power factor.
Power Analysis Engine That Achieves High-Speed Simultaneous Calculation on 5 Systems
Precisely capture input waveforms with 500 kS/s high-speed sampling and a high resolution 16-bit A/D converter. The power analysis engine performs independent digital processing for 5 systems: period detection, wideband power analysis, harmonic analysis, waveform analysis, and noise analysis. High-speed simultaneous calculation processing enables both precise measurements and a 50 ms data refresh rate.
Evaluate WLTC Mode Performance – A New Fuel Economy Standard
Taking fuel economy measurements that comply with WLTP international standards requires the precise measurement of current integration and power integration for the recharging/discharging of each battery in the system. High accuracy clamp current sensors, the excellent DC accuracy of the PW3390, and the ability to integrate current and power at 50 ms intervals are extremely effective in meeting this application.
Optimal Current Sensors for Automotive Testing
Easily connect high accuracy clamp-type sensors without cutting the cables. Sensors operate over a temperature range of -40°C to 85°C (-40°F to 185°F), characteristics that enable highly accurate measurements even inside the engine room of a car.
Current Sensors for the Thorough Pursuit of High Accuracy:
High Accuracy Sensor Pass-Through Type
Pass-through type with high accuracy and a wide measurement range. Conduct extremely accurate measurements of large currents to a maximum of 1000 A over a wide operating temperature range
High Accuracy Sensor Clamp Type
Clamp for quick and easy connections. Conduct extremely accurate measurements of large currents to a maximum of 1000 A over a wide operating temperature range
High Accuracy Sensor Direct Wire Type
Newly-developed DCCT method delivers expansive measurement range and superior measurement accuracy at a rating of 50 A
Note: PW3390 by itself does not support current and power measurements. Optional current sensor and voltage cord are necessary to measure current or power parameters. Specify inclusion of Motor analysis & D/A output upon order for factory installation. These options cannot be changed or added after delivery.
Included with PW3390: Instruction Manual, Measurement Guide, Power cord, USB cable (0.9 m; 2.95 ft), 2 Input cord labels and D-sub connector (PW3390-02, PW3390-03).