Instek GPE-1326 High Resolution DC Power Supply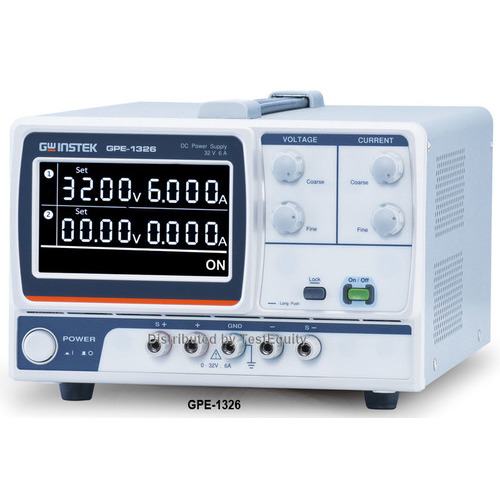 Brand:

Instek

Condition:

New
0 to 32 V, 0 to 6 A, 192 W, 1-channel
4.3 Inch LCD Display
Setting & Read back Resolution 10mA / 1mA
Low Noise ≤1mVrms
Digital Panel Control
Output ON/OFF
Analog Control (Remote I/O) for Output ON / OFF
Set View function for checking an original V / I setting during output on
Key Lock Function
Smart cooling fan achieving low noise
Two-year warranty
The GPE-1326 features 192 Watts output power into one output channel, high resolution, low noise, high reliability, key lock function, and a compact size.

Digital Panel Control
The GPE-1326 has a built-in digital panel control design, replacing conventional controllers. This unique design allows the GPE-1326 to provide more efficient functionalities, including set view and key lock so as to expedite the operation process. The key lock function protects DUTs by preventing others from changing voltage / current parameters. Additionally, output key light facilitates users in clearly reading the operational status of power supply.
High Resolution (For Setting and Read back)
The GPE-1326 features 10mV/1mA high resolution (for setting and read back). The GPE-1326 outputs a pure and stable power supply. You can easily simulate small voltage or small current measurements for DUTs that is the area the conventional low resolution linear power supplies can't achieve.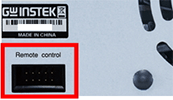 Remote Control (Remote I/O) for Output On / Off Function
The GPE-1326 provides the Output On/Off function to prevent DUTs from unnecessary damages caused by the pre-output when connecting a DUT with a power supply. Simply preset voltage and current parameters and ensure that all connections are correct. Then, via manual control on the front panel, you can activate the Output On/Off.
Included with GPE-1326: test leads: one (1) GTL-104, one (1) GTL-105, power cord and user's manual on CD.