Instek GPS-2303 Dual Output Power Supply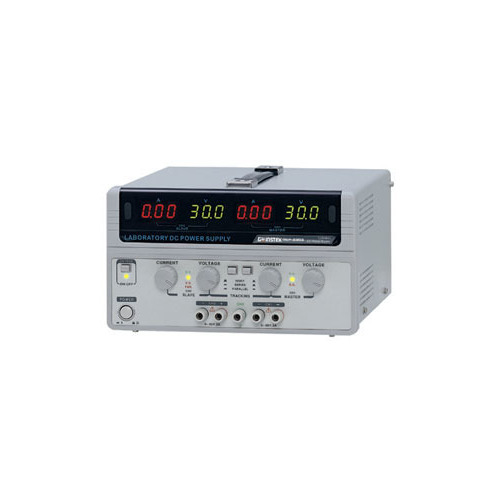 Brand:

Instek

Condition:

New

Watts:

180
2 Independent Isolated Outputs
0-30V, 0-3A (X2)
Four 3-Digits LED Displays
0.01% Load and Line Regulation
Low Ripple and Noise
Tracking Operation and Auto Series/Parallel Operation
Output ON/OFF Switch
Fan Speed Control Circuit to Minimize Fan Noise
Over Load and Reverse Polarity Protection
The Instek GPS-2303 has two outputs which are independently adjustable from 0 to 30 V for constant voltage mode, and 0 to 3 A for constant current mode. They can also be operated in series (for 0 to 60 V or 0 to ±30 V at 0-3 A) or parallel (for 0 to 30 V, 0 to 6 A) tracking modes.
Four LED meters provide two sets of simultaneous voltage and current display.
Instek GPS-2303 includes manual, power cord and alligator test leads for each output.