Keithley 2001-SCAN Scanner Card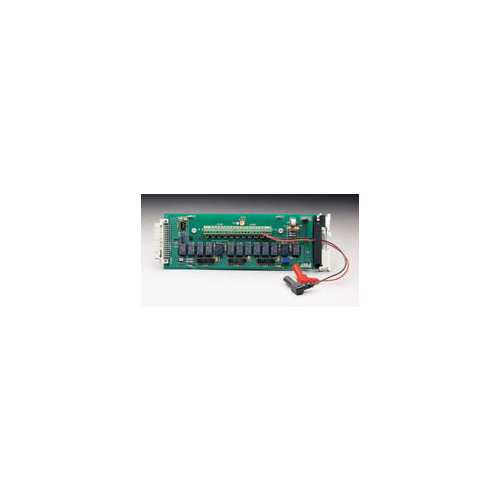 Brand:

Keithley

Condition:

New
Eight channels of 2-pole relay input.
Two channels of 2-pole solid-state switching.
All channels configurable for 4-pole operation.
Multiplex one of ten 2-pole, or one of five 4-pole channels.
Two-channel, high-speed multiplexing.
High-speed ratio and delta measurements.
Keithley Model 2001-SCAN Scanner Card is a high speed multiplexing scanner card developed for the Model 2000, 2010, 2001, 2002, DMMs. This card transforms your meter into a high accuracy, high speed ten-channel datalogger for a variety of mixed-signal applications. Two high speed solid-state channels on the card allow calculating ratio and delta when it's installed in the instrument.
A 10-channel scanner containing eight relay inputs and two solid-state inputs. Multiplex one of ten 2-pole or one of five 4-pole signals into the Model 2000, 2001, 2002, 2010 and/or any combination of 2- or 4-pole signals. Two solid-state channels offer high-speed multiplexing.