Keysight 10073C Passive Probe
Keysight 10073C Passive Probe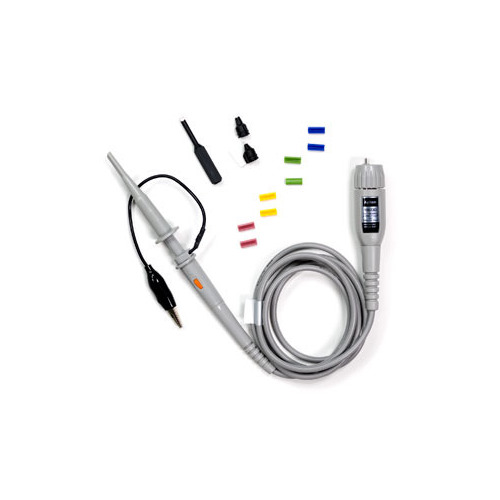 Condition:

New

Family Models:

10073D

Manufacturer:

Keysight

Manufacturer Part #:

10073C

Meta Description:

If you are searching for a Keysight 10073C Passive Probe, TestEquity can provide the solution you need. We carry the best electronic test & measurement solutions from top manufacturers.

TestEquity Part #:

100739
Product Features
Bandwidth: 500 MHz
System risetime (calculated): 700 ps
Attenuation Ratio: 10:1
Input resistance: 2.2 M? (when terminated into 1 M?)
Input capacitance: ~12 pF
Maximum input (dc + peak ac): 500 V CAT I (mains isolated) 300 V CAT II (post receptacle mains)
Compensation range: 6 - 15 pF
NOTE: The 10073C has been replaced by the 10073D. The published specifications and features of the two products are identical.
The Keysight 10073D passive probe is our most rugged 500 MHz probe. With a 10:1 attenuation ratio and high 2.2 M ohm input impedance, it is ideal as a general purpose, high bandwidth passive probe for the Keysight 300 MHz - 1 GHz 6000 series, 7000, 8000 and 9000 Series oscilloscopes. The probe identification feature automatically configures the oscilloscope for the probe attenuation.
The following accessories are included: retractable hook tip; orange, white, blue and green identification tags; ground bayonet, IC probing tip, adjustment tool and an alligator clip ground lead.