Keysight D4000USBA/R-B5K-001-A/R-B6K-001-L USB Test Software for 4000 X-Series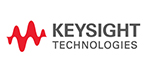 Keysight D4000USBA/R-B5K-001-A/R-B6K-001-L USB Test Software for 4000 X-Series
29058.1
MFG #: D4000USBA/R-B5K-001-A/R-B6K-001-L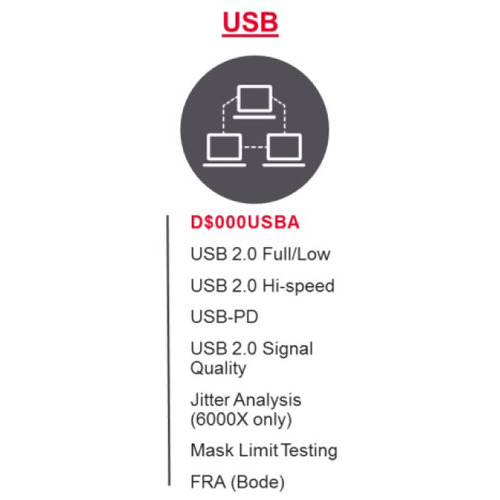 Brand:

Keysight

Condition:

New

Family Models:

USB Test Software for 4000 X-Series

Meta Keywords:

InfiniiVision, USB Test Software for 4000 X-Series
The USB Software Package for Keysight's InfiniiVision oscilloscopes enables USB 2.0 low-, full-, and hi-speed protocol triggering and decode, as well as USB PD (Power Delivery) trigger and decode. This package also enables other advanced analysis capabilities including USB 2.0 automated signal quality testing, jitter analysis, mask testing, and frequency response analysis (Bode plots) to help test and debug high-speed digital signals, such as USB 2.0.
Model number on this page is configured for Node-Locked Perpetual License (license can be used on one specified instrument or computer) and 12-months KeysightCare support. Please read InfiniiVision Software Ordering Guide for product compatibility and additional license/support options.
Probing the USB 2.0 Differential Bus
To test USB 2.0 low- and full-speed designs, the only probes required are two 10:1 passive probes, which are shipped as standard accessories with every Keysight InfiniiVision X-Series oscilloscope.
To test USB 2.0 hi-speed designs based on pre-compliance standards with the appropriate device or host test fixture, 50 Ohm SMA cables with SMA-to-BNC adapters are all that is required. For this use-model of testing, the test fixture (E2666B for device, E2667B for host) is programmed to generate a specific test pattern.
During the design and debug phase of product development, engineers often need to test "live traffic" in their hi-speed designs (non-compliance testing). In this case, a test fixture is not required, but a differential active probe with sufficient bandwidth is required. For this use-model of testing, Keysight recommends an InfiniiMode N2750A Series differential active probe.