Keysight D9010UDAA User Defined Application Software, S Series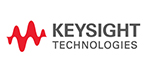 Keysight D9010UDAA User Defined Application Software, S Series
2006301056074669
MFG #: D9010UDAA
Brand:

Keysight

Condition:

New
Keysight SKU -D9010UDAA/R-B5P-001-A/R-B6P-001-L
Keysight D9010UDAA/R-B5P-001-A/R-B6P-001-L Node-locked perpetual license with 12 months KeysightCare software support
The S-Series Analysis Applications from Keysight allow you to gain insight into the causes of signal jitter with full offline capability allowing you to test from simulation through silicon debug, and a power application to provide a full suite of power measurements that run directly to your oscilloscope
Key Features & Specifications
Automation features
Automate any measurement that your DCA, Infiniium or InfiniiVision oscilloscope makes
Automate and customize your multi-lane interface testing with available switch matrix (Keysight U3020AS26 and BitifEye BIT-2100 Series) or custom switch matrix
Automate custom tests (with configuration variables and connection prompts)
Compatibility features
Fully compatible with Infiniium's EZJIT+, InfiniiSim, InfiniiScan, and User Defined Function options, and the MathWorks MATLAB
Compatible with almost all DCA, InfiniiVision and Infiniium oscilloscopes with proper firmware. See datasheet for details.
Download the UDA Development Environment, compatible with Windows ® XP or later, on the Software Trials and Licenses Tab
Find or share user-defined applications at www.keysight.com/find/share_uda
Control features
Control any SCPI-Compliant test and measurement equipment
Use Keysight's free N5452A Remote Toolkit to control UDA
Control external instrument controllers (pattern generator, probe switch, temperature chamber, etc.)
Extensibility features
Develop "Add-In" extensions that can be plugged into existing DCA, Infiniium and InfiniiVision compliance applications, including USB, PCIe ®, DDR, SATA, HDMI, MIPI, Ethernet and others.
Execute pre/post processing scripts (MATLAB, LabView, Python, C++, Visual Basic, etc.)
Operate device under test controllers (to transmit specific test pattern, change test mode, etc.)
Manage overall test plan for full validation and characterization of your designs
Description
User defined application (UDA) is a fully customizable automated test application for your DCA, Infiniium or InfiniiVision oscilloscope. It provides full automation, including the ability to control other test and measurement devices. The development environment is free to download today, so you can begin to create your own UDAs. Simply download the software, install it on your desktop or scope, and begin developing the automated test packages you need.
User defined application provides a unique mix of flexibility (that compliance applications are unable to provide) and ease of use (that today's other automation applications can't match). The User defined application was created by the Infiniium team to be run with Keysight oscilloscopes. It has the look and feel of Infiniium's world class compliance applications such as USB 3.0 and SATA 6G; only you control all the measurements of the application. The UDA is the only fully customizable automated environment made for an oscilloscope by an oscilloscope designer.
With one license you can run as many UDAs and Add-Ins as you want on your DCA, Infiniium and InfniiVision oscilloscope. You have the flexibility of creating a wide variety of software packages, from a simple a frequency measurement to the most advanced and accurate jitter testing.
UDA adds a feature to automate and customize your multi-lane interface testing with available switch matrix (Keysight U3020AS26 and BitifEye BIT-2100 Series) or custom switch matrix. UDA switches the signal under test from a multi-lane interface so you do not have to be in front of the test setup to do this task manually. It also supports test plan feature, which iteratively runs through the different permutations of your device setup and tracks the results. It makes testing of multi-lane signals more efficient and saves you time.
Visual Basic and Windows are trademarks or registered trademarks of Microsoft Corporation in the United States and/or other countries.