Keysight DAQM901A 20 Channel Multiplexer (2/4-wire) Module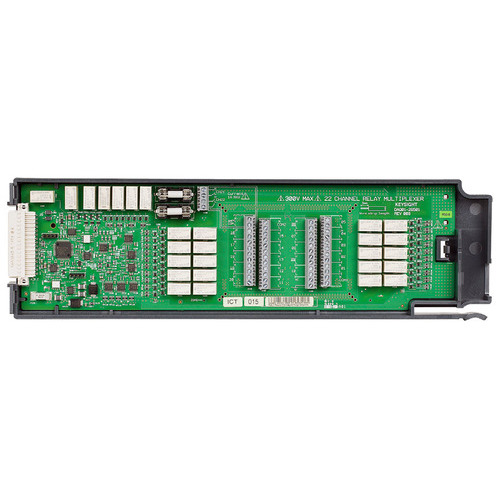 Brand:

Keysight

Condition:

New
Expand your DAQ Capabilities Promo
End Date: March 31, 2021
Get all info HERE | FREE Multiplexer with Qualifying Purchase!

20-Channel General Purpose Multiplexer
80 ch/s scanning
Two- and four-wire scanning
Built-in thermocouple reference junction
300 V switching
Includes Certificate of Calibration
The DAQM901A is the most versatile multiplexer for general purpose scanning. It combines dense, multifunction switching with 80-channel/second scan rates to address a broad spectrum of data acquisition applications.
Two- and four-wire channels can be mixed on the same module. Two additional fused inputs (22 channels total) route up to 1 A of current to the internal DMM, allowing ac and dc current measurements without the need for external shunt resistors.